Modular Shelves & Custom Storage Furniture
Designed by you
Send your pics to hello@shelved.co.uk to be featured
Customer Gallery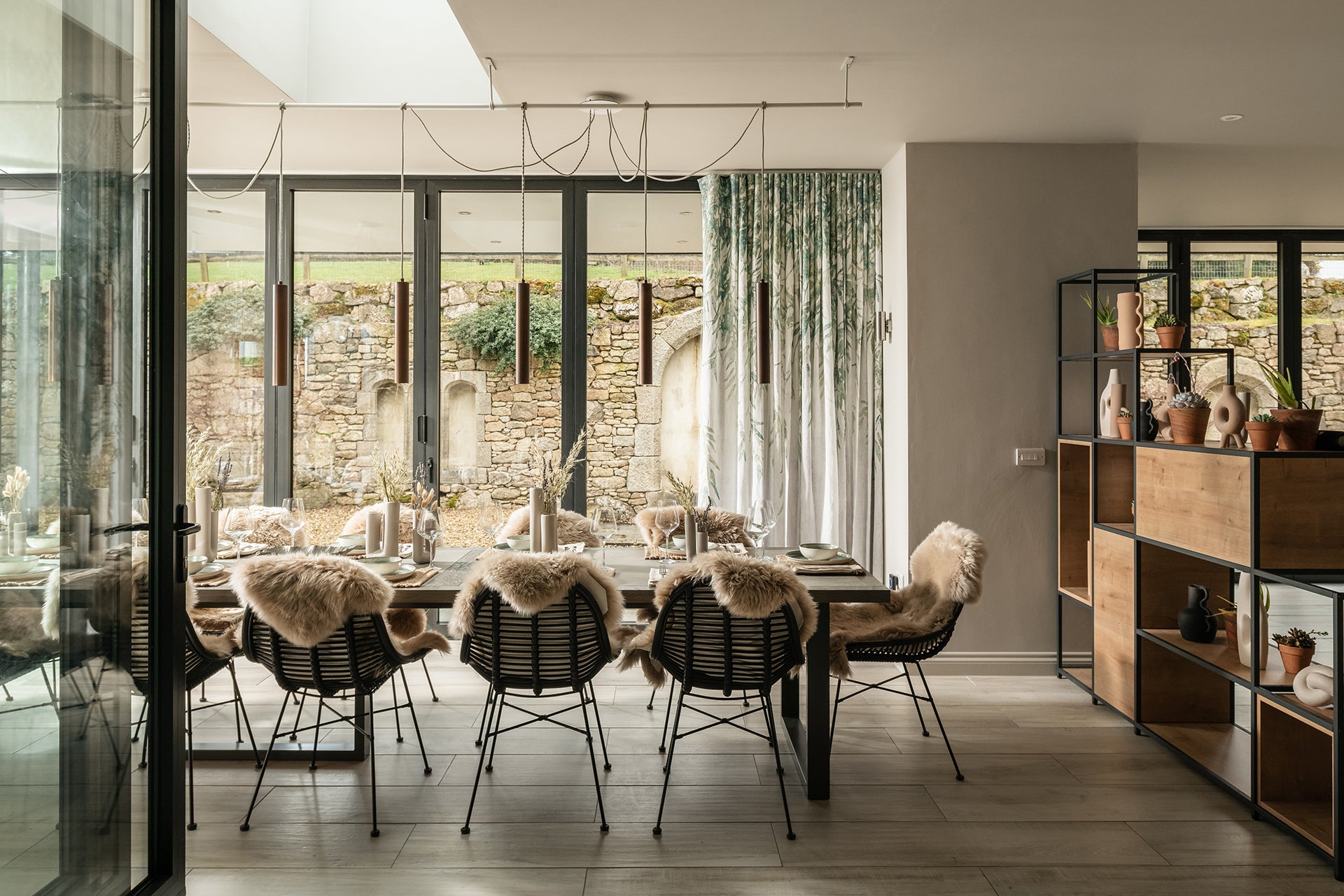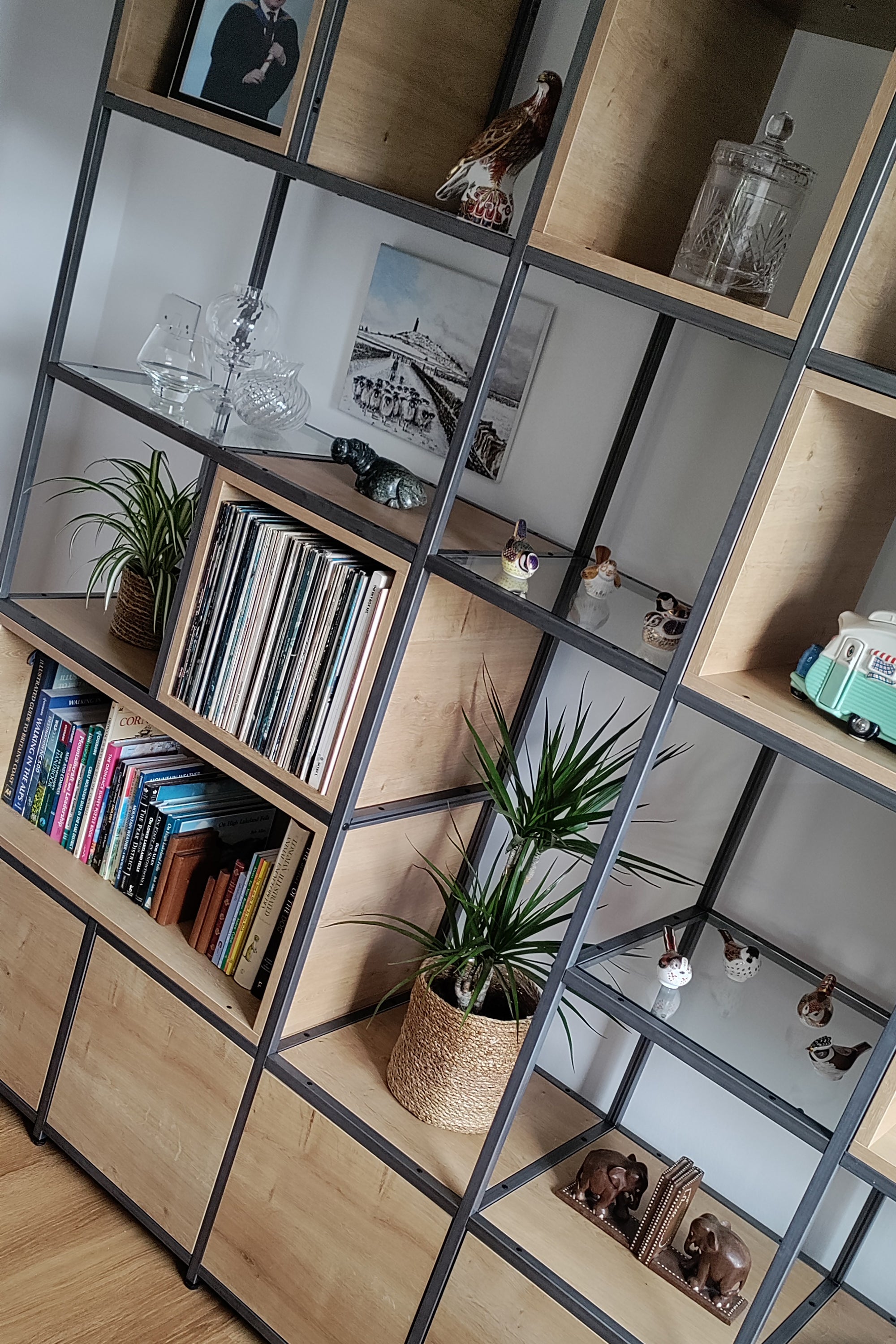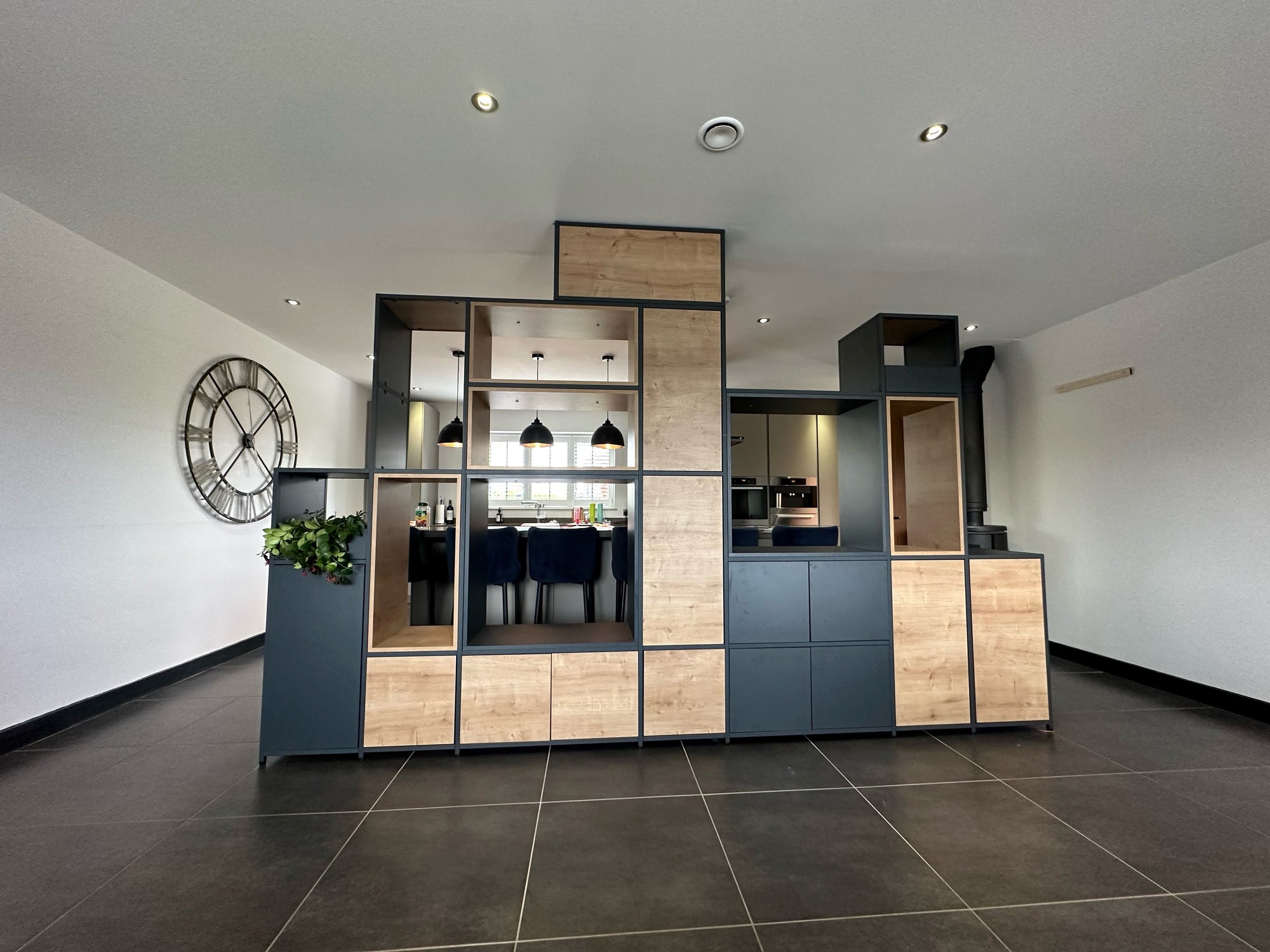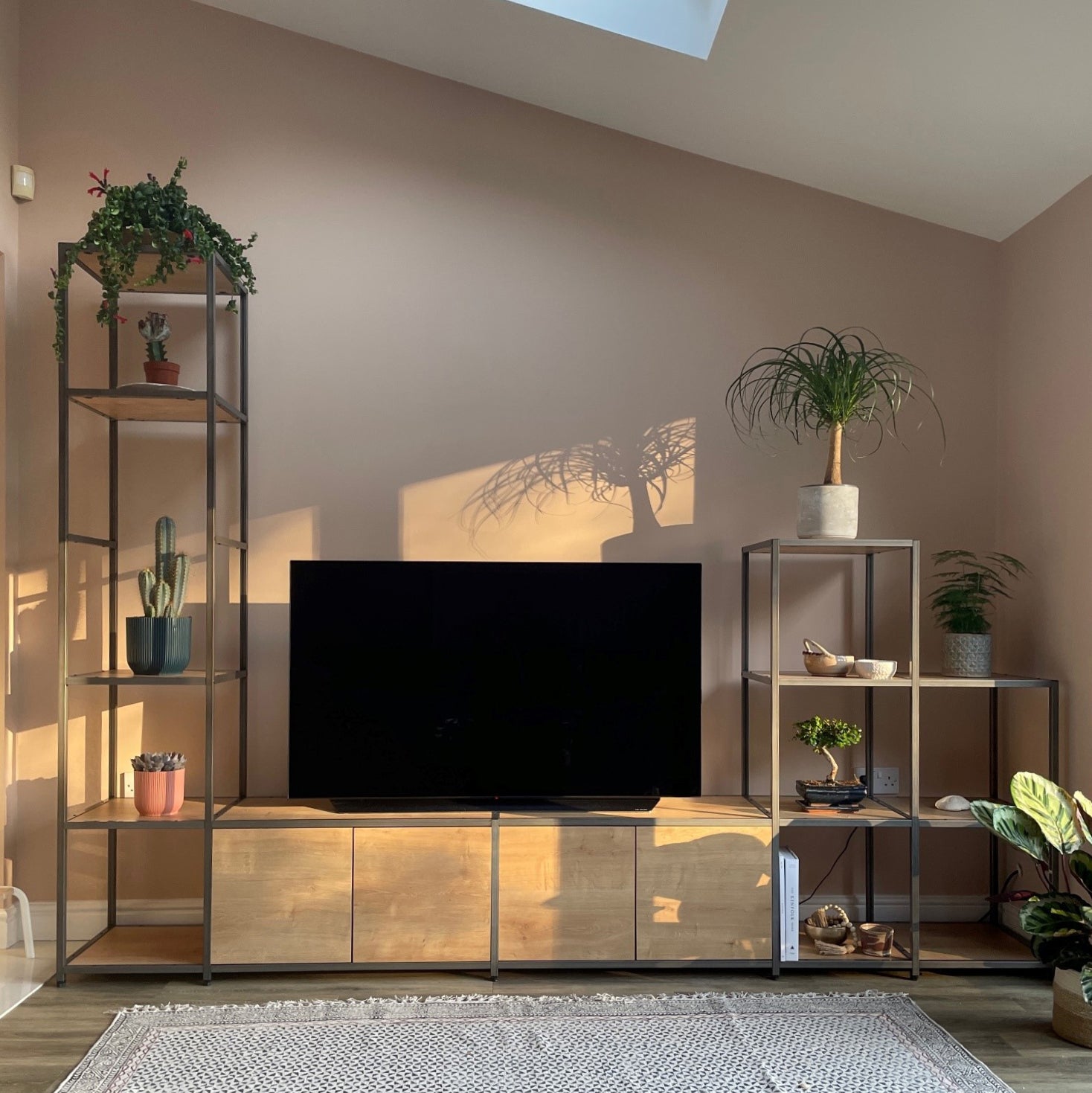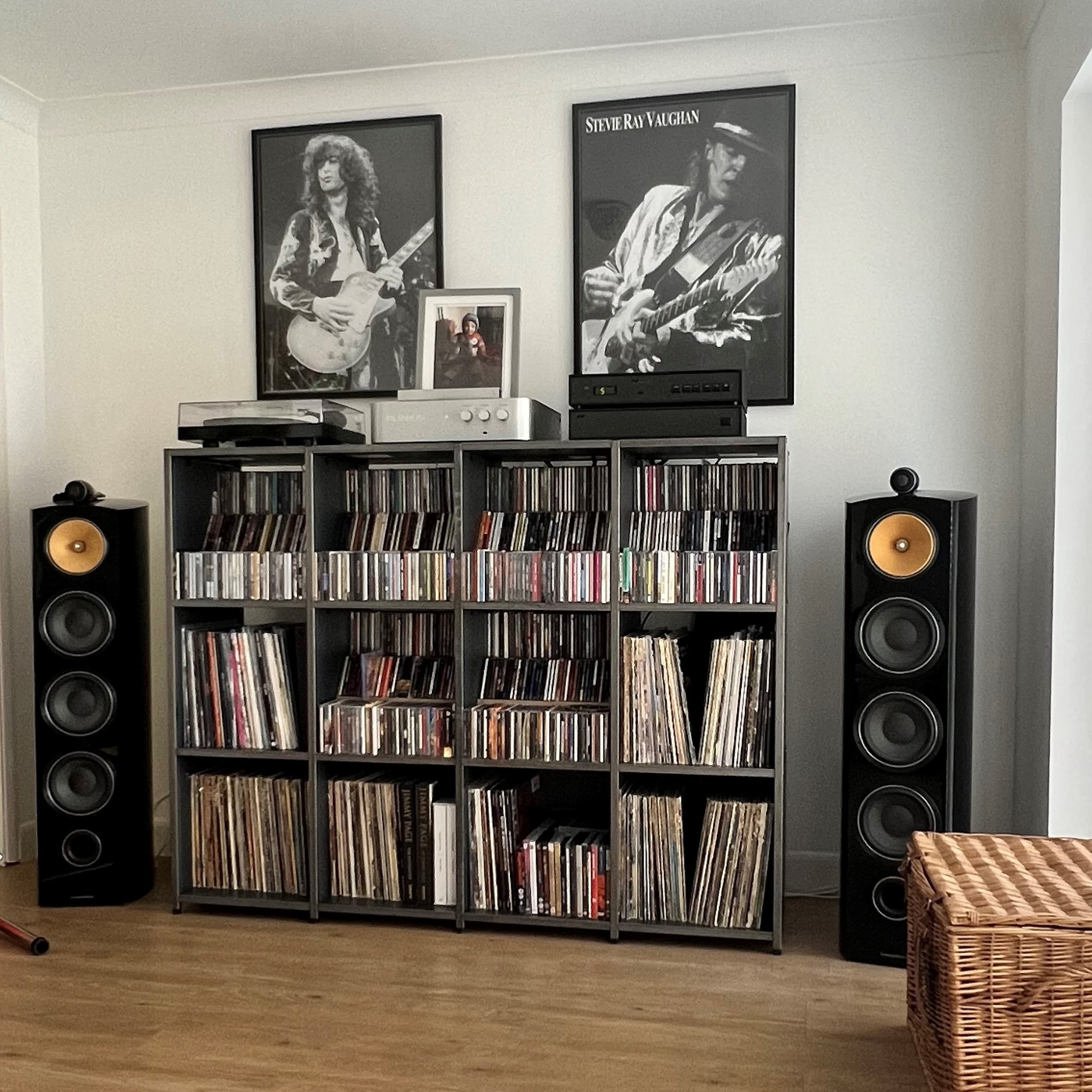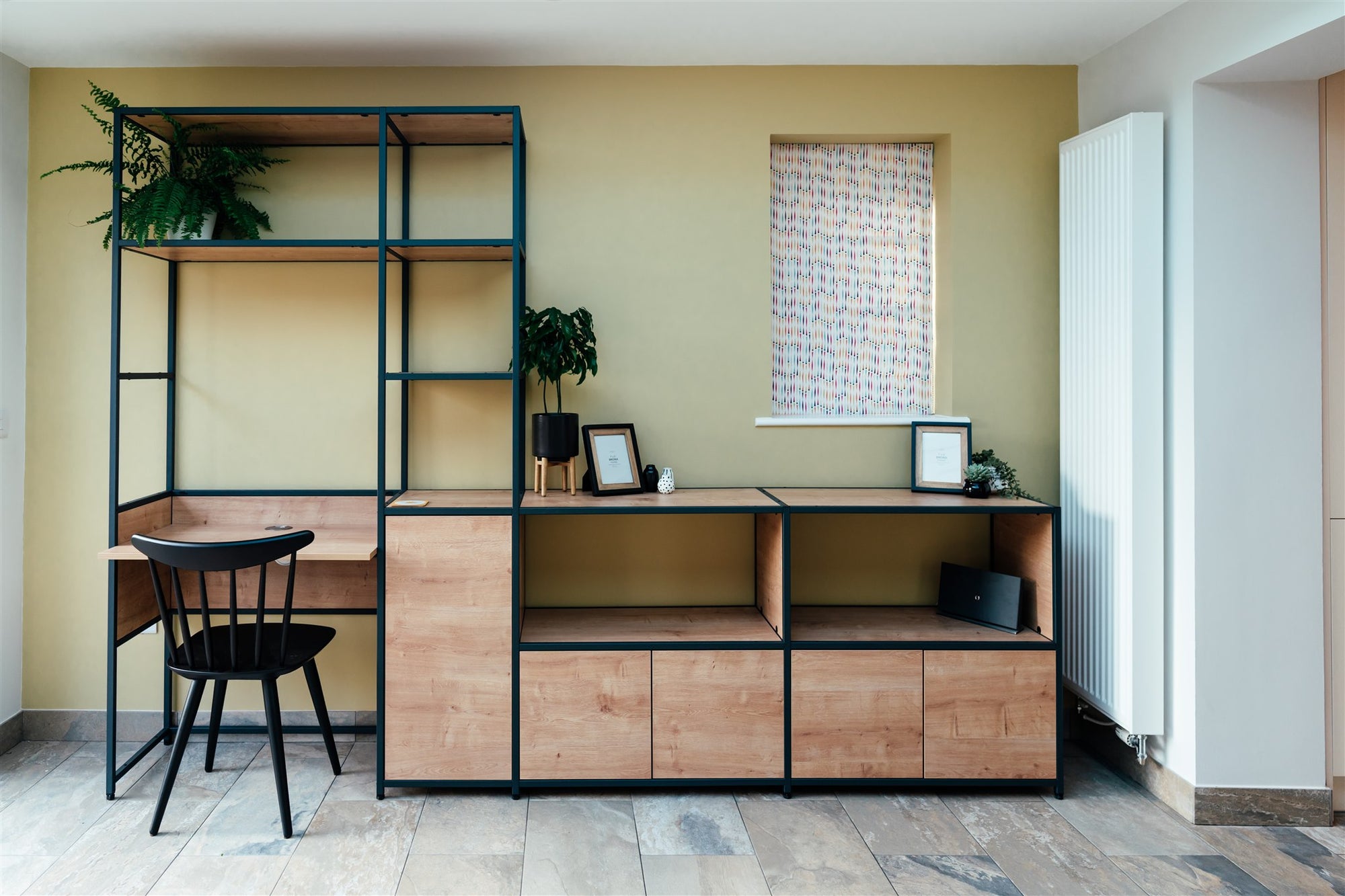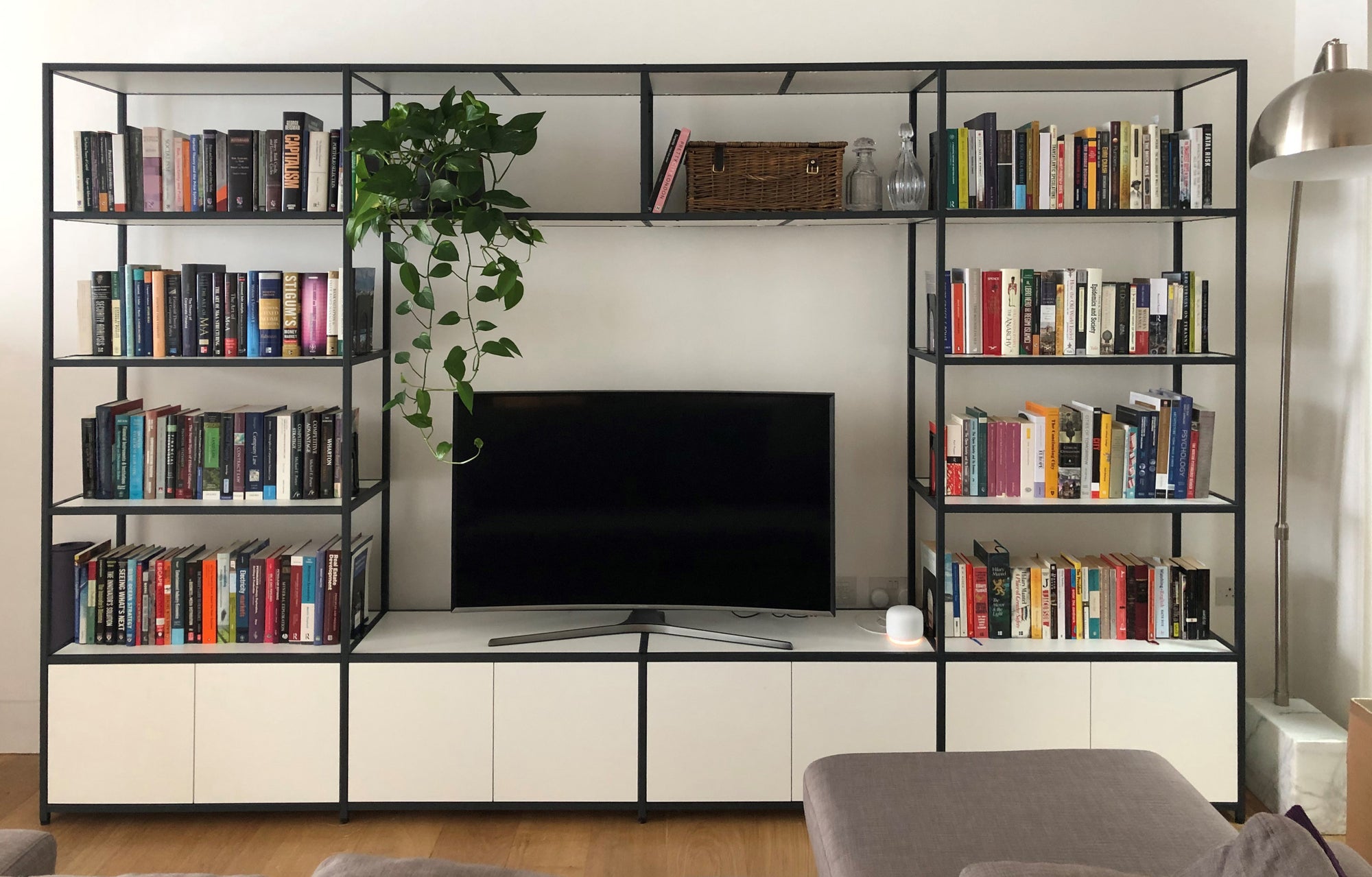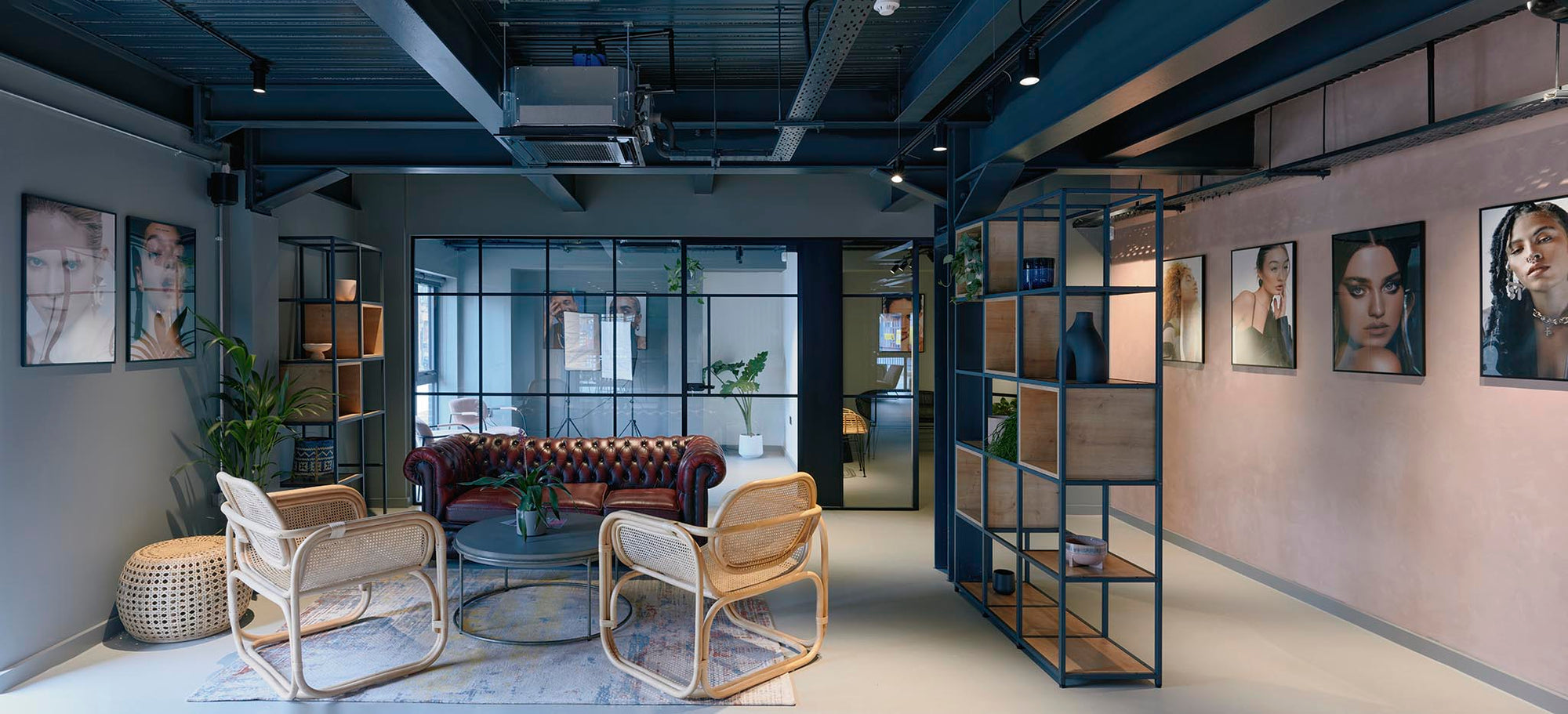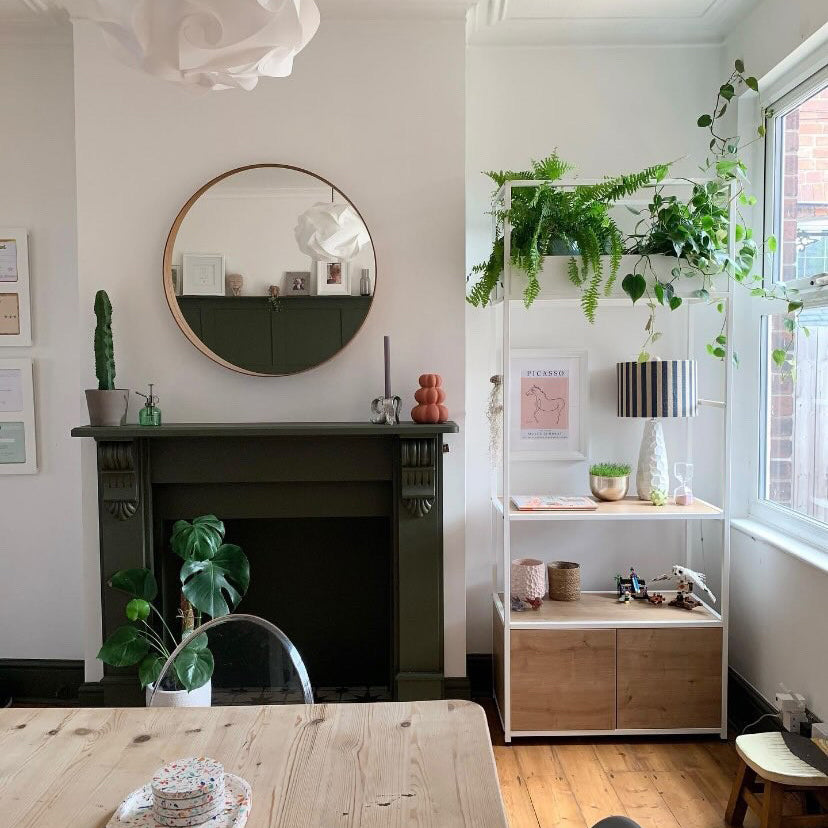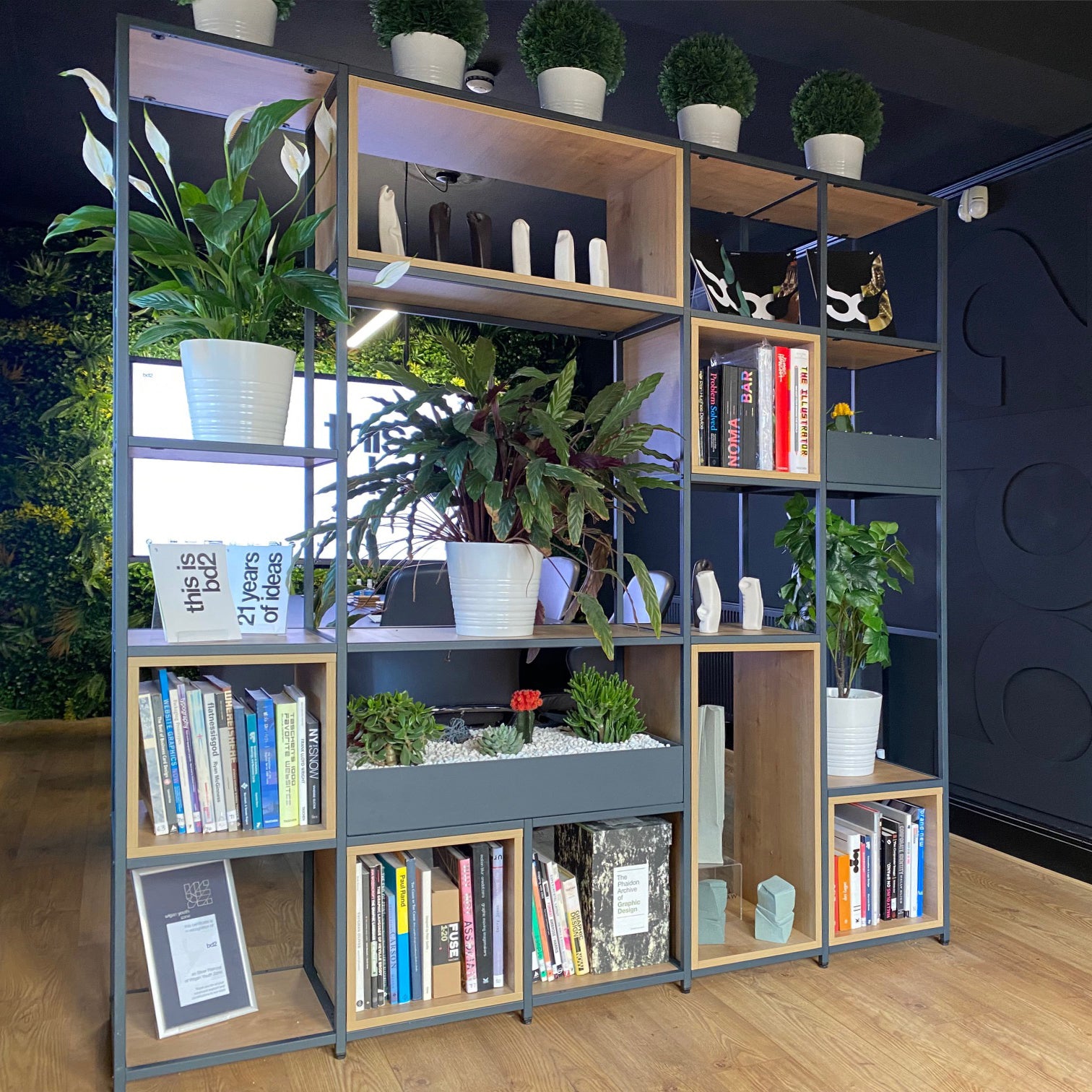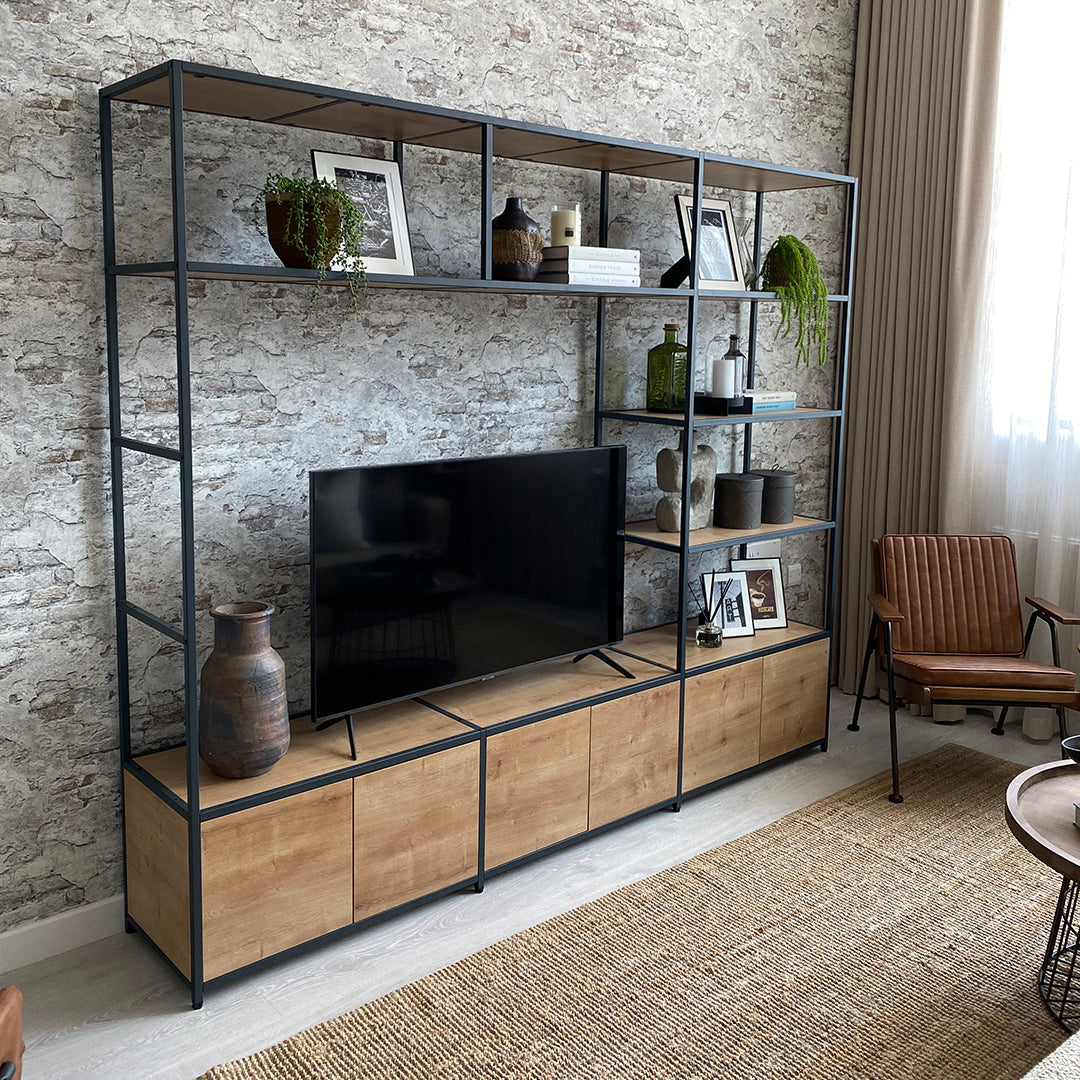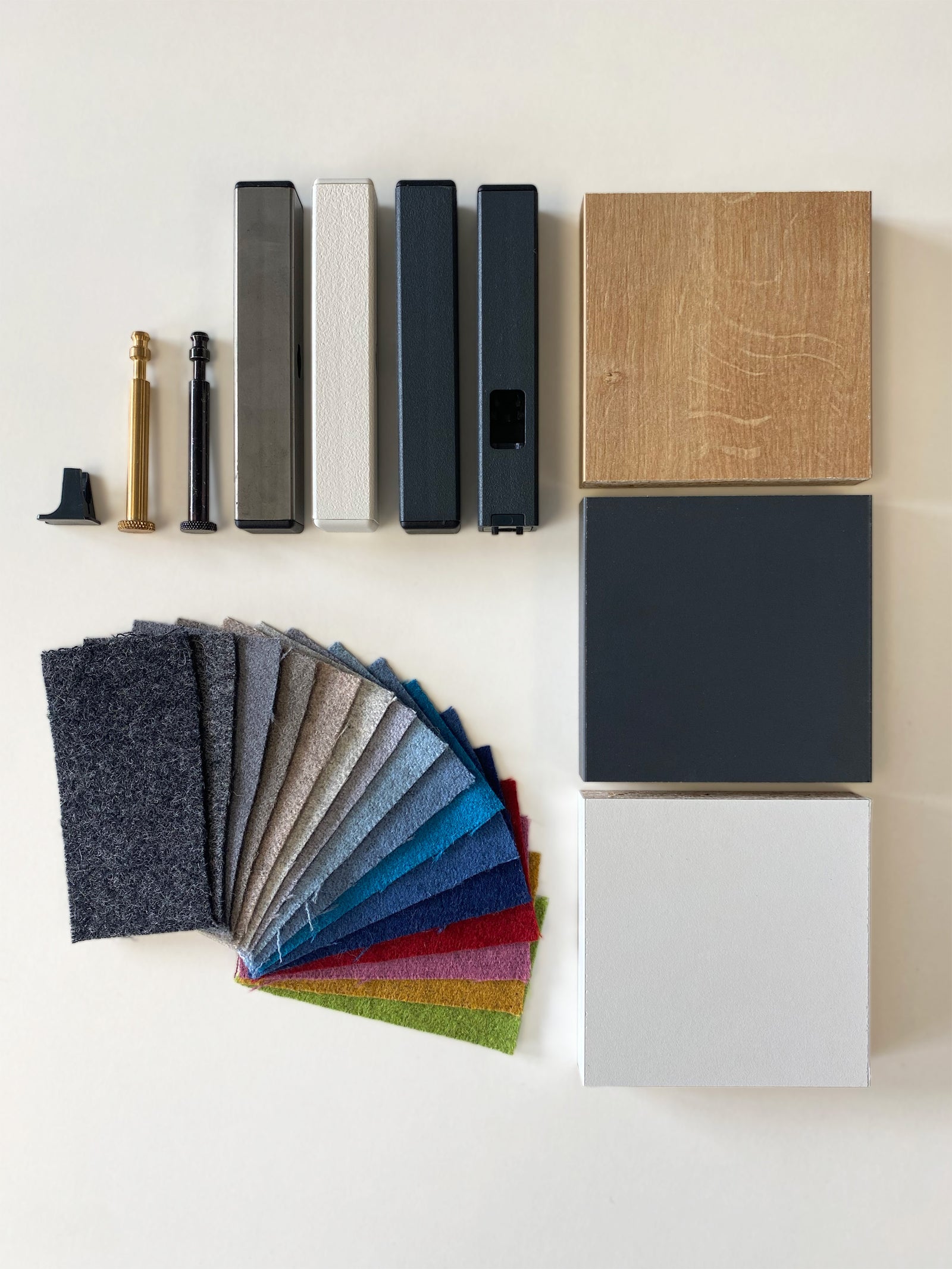 Your décor is in your hands
Shelved is a modular furniture system designed by you, and made by us. Whether you're looking to add or change the décor of your space, or find something that fits your existing aesthetics, our system gives you the option to get the look you really want. The Shelved steel framework is available in crisp White, contemporary Anthracite, and that sought-after industrial Clear Coat. With Graphite, White, or Oak panel finishes, you can mix and match your system's colours to create the perfect combination for your own
home.
Want to see and feel our materials up close? Order our material sample swatches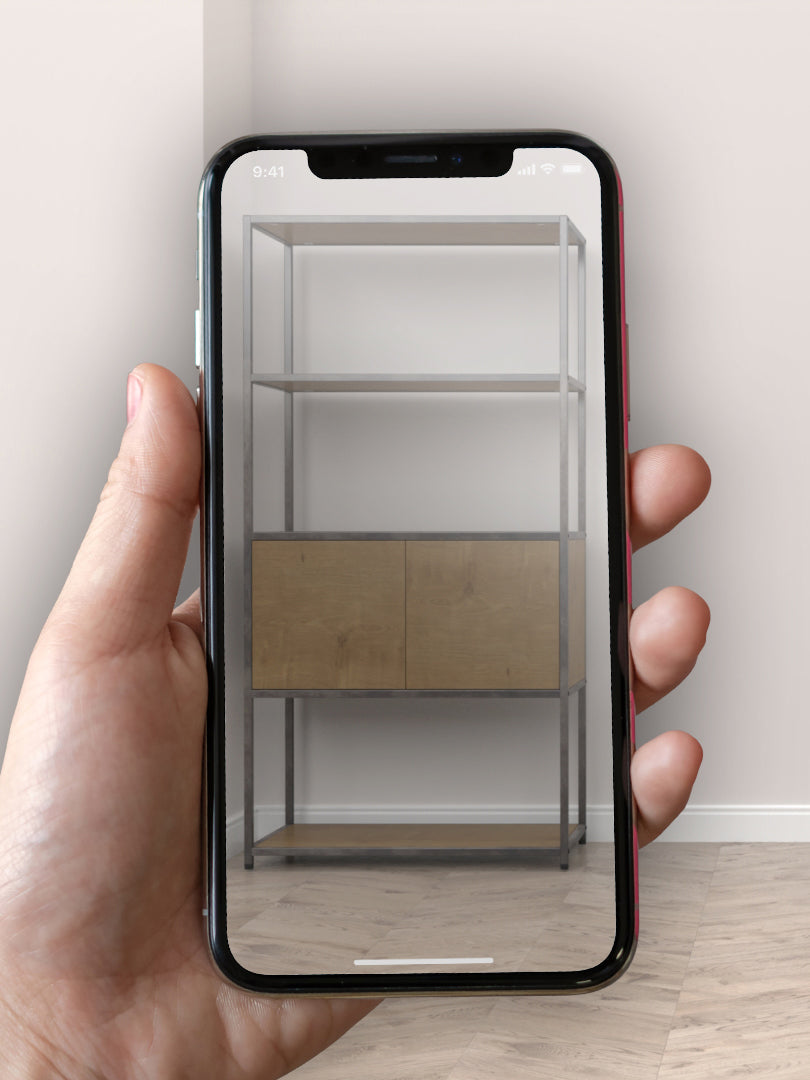 Admire Before You Acquire
Online shopping is great but it does have its limitations... especially when you want to see a product like furniture in your home, before you commit to spending your hard earned cash! You've already seen that we can supply material swatches, but what about seeing the finished design...
Thats where our AR tool comes in! Available on each product page and via our 'design your own tool'. The AR system lets you place your design in your home. You can check fit, check the colours work with your décor and generally make sure everything is exactly as it needs to be before pressing that buy button.
Find your design and use the power of augemented reality to see it, before you buy it.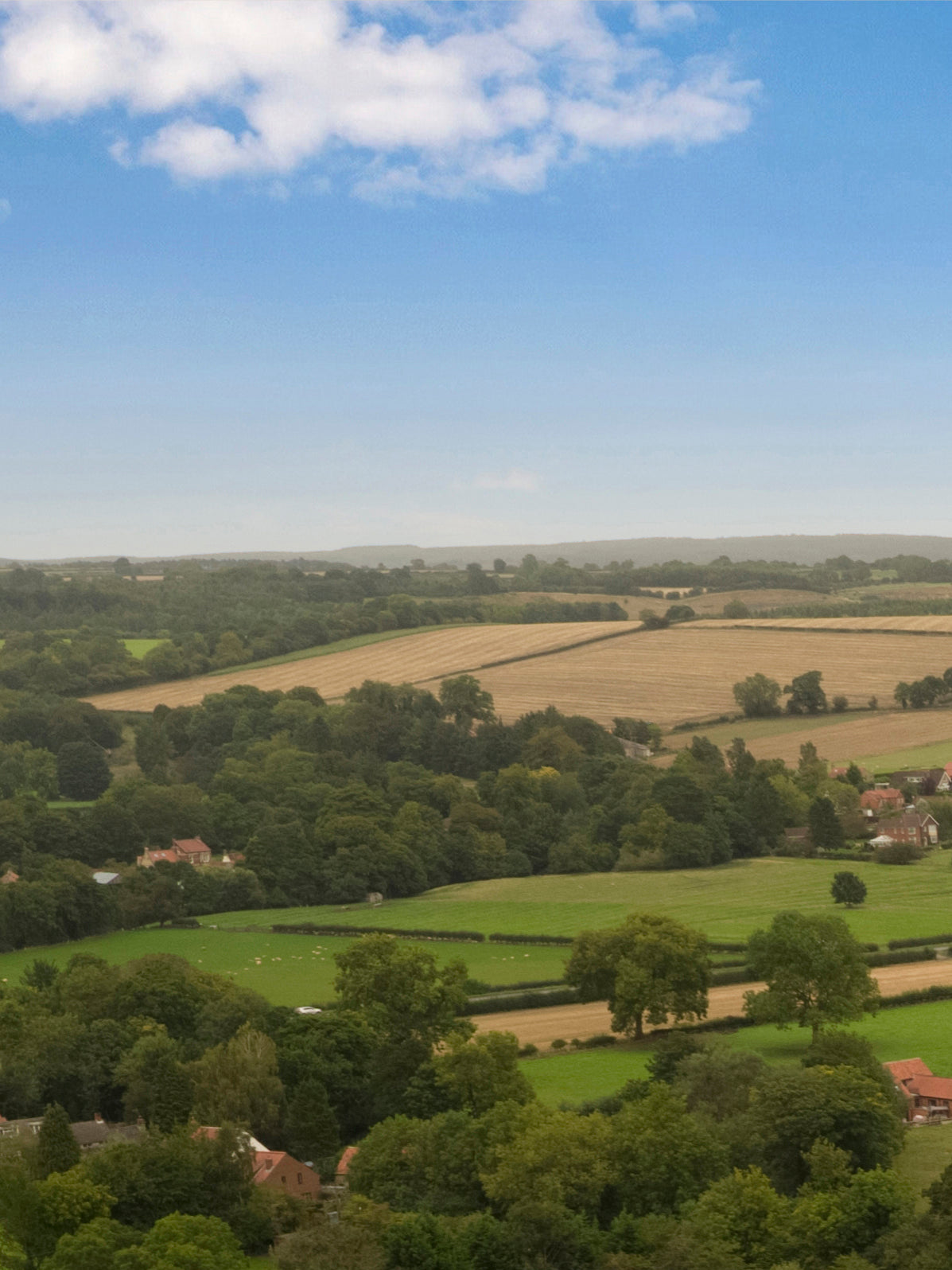 Stylish sustainability
At Shelved, we don't just make furniture. We make a unique modular home storage system with sleek styling with sustainability and longevity as a top priority. We produce quality furniture that's made to last, providing you with the best possible product direct from us – the people who create it. The entirety of the Shelved framework is crafted from steel for outstanding durability, even through the demanding nature of time. We currently use 55% recycled content steel with the aim of increasing this percentage every single year, whilst more than 95% of our packaging is also made from recycled materials, limiting the
use of plastics where we can. Our system is built to last too, meaning the system isn't your typical disposable type of furniture – the system's robust
design and modular nature means it can grow and evolve alongside you and your life.