Design the perfect record storage unit for your home
You can customise the frame, panels, and even the pins to ensure that your vinyl storage cabinet fits your style.
If you want even more customisation for your vinyl storage, try out our unique 3D build tool. Use our Augmented Reality to see how the vinyl storage unit will look in your home. It can be tricky to find stylish records shelving units with enough space to hold your vinyl collection. With our custom modular vinyl record shelving, you can create the perfect storage solution.
We are committed to sustainably and reducing furniture waste. That's why we create high-quality shelves that are manufactured in the UK and come with a 5-year guarantee.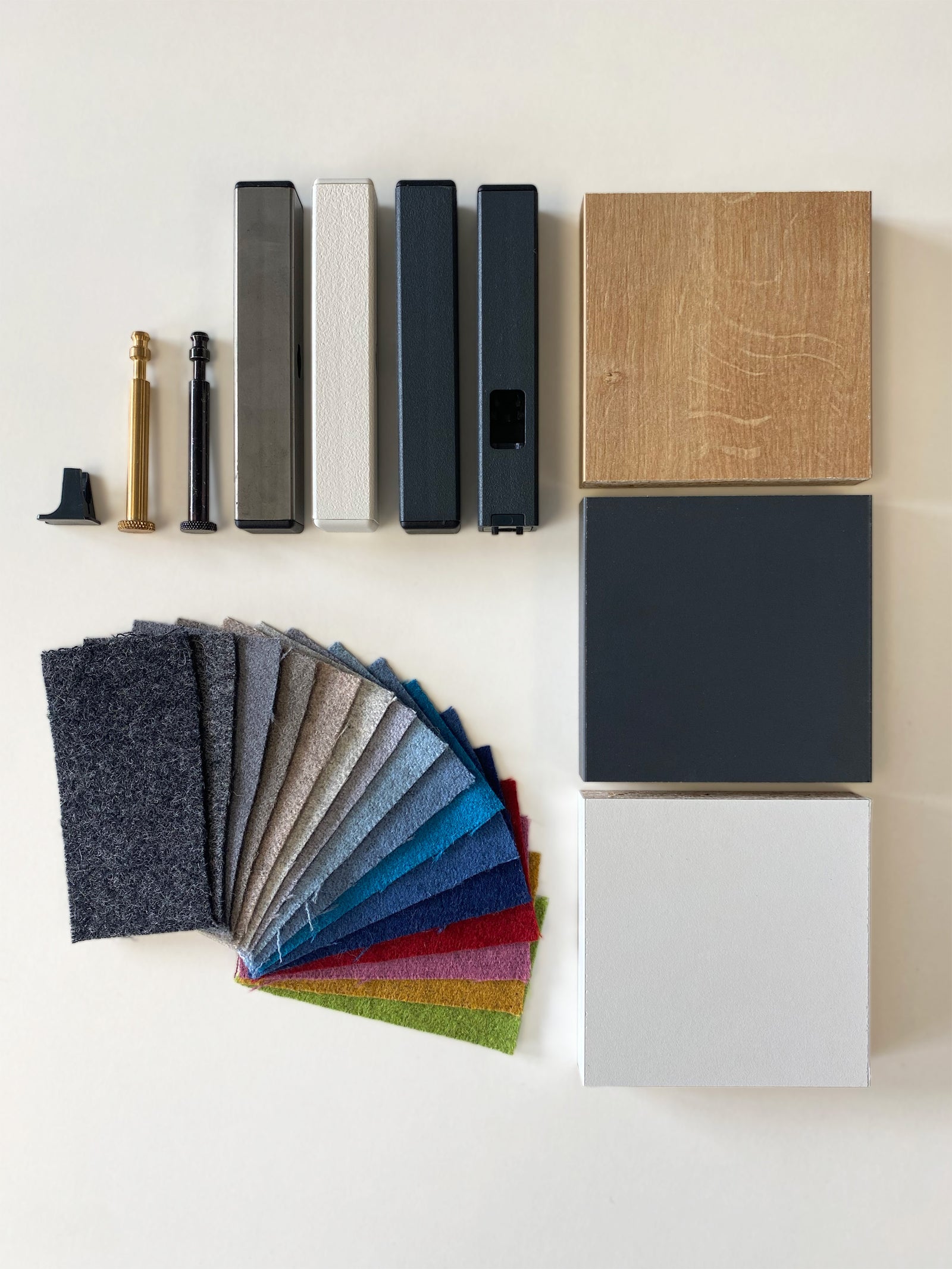 Choosing the right colours for you
Your décor is all about your tastes. Part of those tastes is finding the right colour scheme for your room and home. Shelved modular furniture is designed to provide a system that can be tailored to your specific tastes and needs, starting with the colours and finishes. The Shelved framework is available in Anthracite, White, or Clear Coat, whilst our panels perfectly complement the framework in Graphite, White, or Oak finishes. So whatever your décor tastes, the colour schemes of our modular furniture are made to fit.
Want to see and feel our materials up close? Order our
material sample swatches.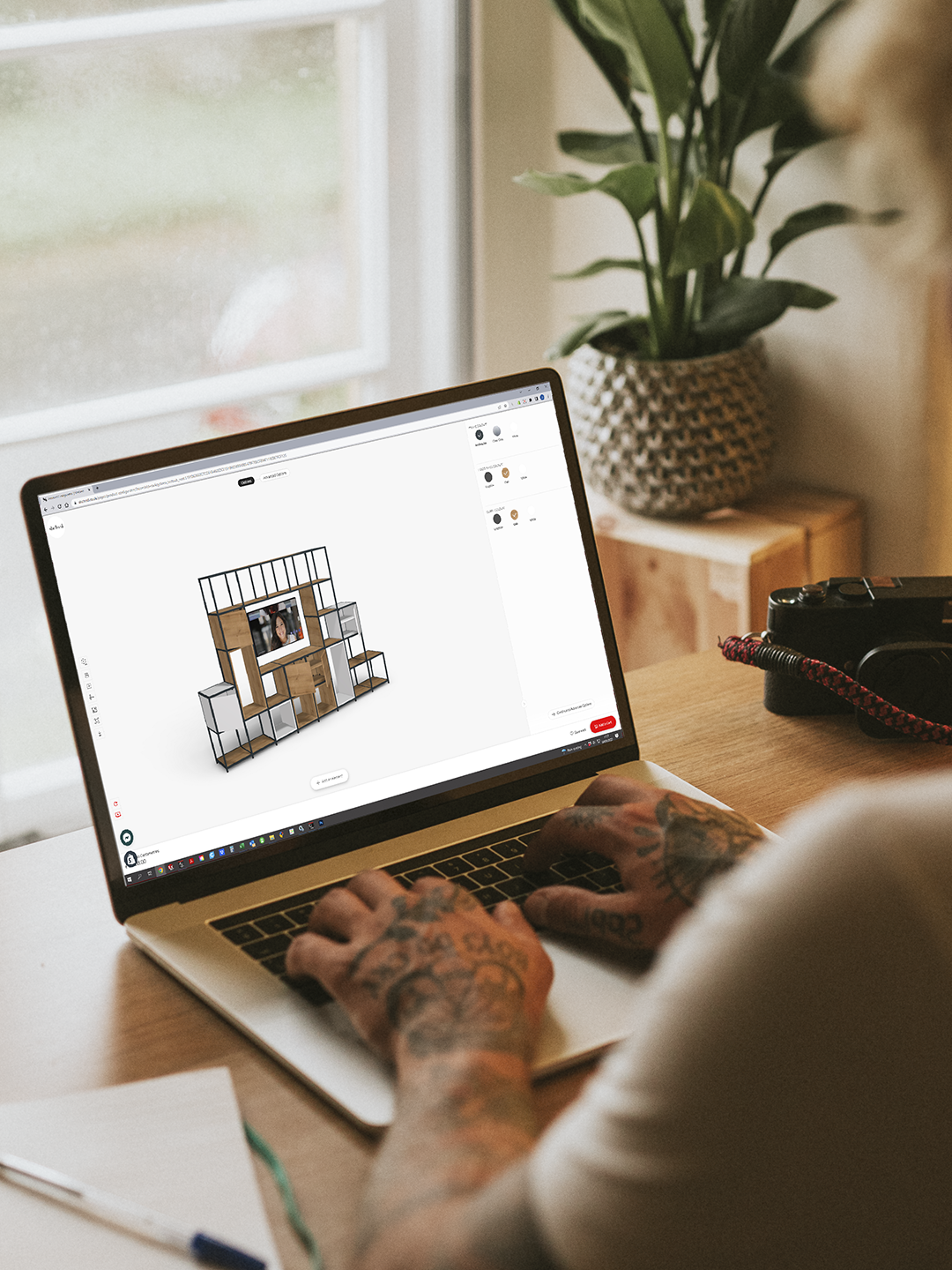 Creativity without limitations
Your home is an extension of you and your personality. With that in mind, it makes sense for your furniture to be a part of you. But that means finding something that's designed specifically around your own visions. Well, with Shelved, you can do just that. Using our proprietary 3D configurator, you can design your own custom piece of furniture that's built to meet the exact needs of you and your space. By adjusting one of our existing furniture configurations (or even creating something from the ground up), you can build your very own bespoke shelving, storage cabinets, TV units, home office furniture, and so much more. The configurator is easy to use, and even gives you the option to limit your build space to the dimensions of your room, so you know your design will fit perfectly.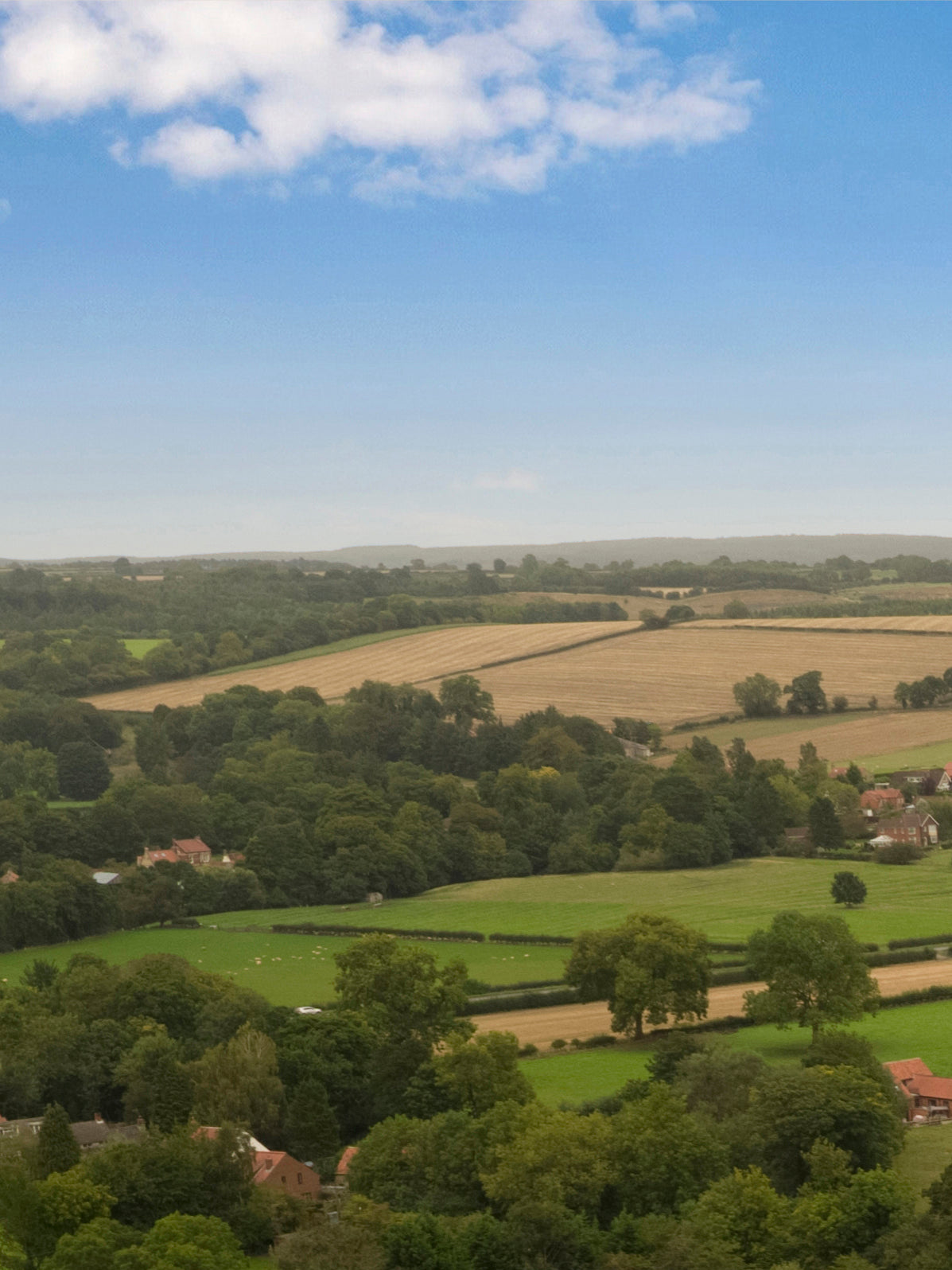 Sustainability is our priority
Our planet has been through some serious situations throughout its life so far. Right now, we can see the effects beginning to become more and more apparent. As a collective, we all have to do what we can for the future of our environment, not only for ourselves, but for future generations too. That's why we're proud to produce each and every part of the Shelved modular furniture system with sustainability at the top of our priority list. Our furniture is built to be by your side for years to come. We created an extremely robust design that doesn't follow the ever-growing trend of being disposable. Shelved isn't furniture that's made to end up in landfill sites. Plus, we produce our framework using 55% recycled content steel, whilst more than 95% of our packaging is made from recycled materials. We also limit the use of plastics wherever we can.