How The Shelved System Works
Our modular furniture is built around a 40x40cm grid system. The modular design means you can create a solution that's tailored entirely to you and your living space. Whether you're looking to create a striking statement shelving unit, enhance storage capacity with cable-managed cabinets, or construct a dedicated piece for your extensive media collection, our modular approach ensures that you don't compromise on space with its sleek and compact footprint.
What sets Shelved furniture apart is its exceptional modularity. With our wide range of components and accessories, you have the freedom to add, modify, and transform your furniture at any time. Our modular design is meticulously crafted to meet your present and future requirements.
The possibilities are virtually limitless. You can scale up or down to suit your space and individual needs, allowing you to unleash your creativity and design furniture that perfectly fits your space and needs. Create your design in minuets using our configurator.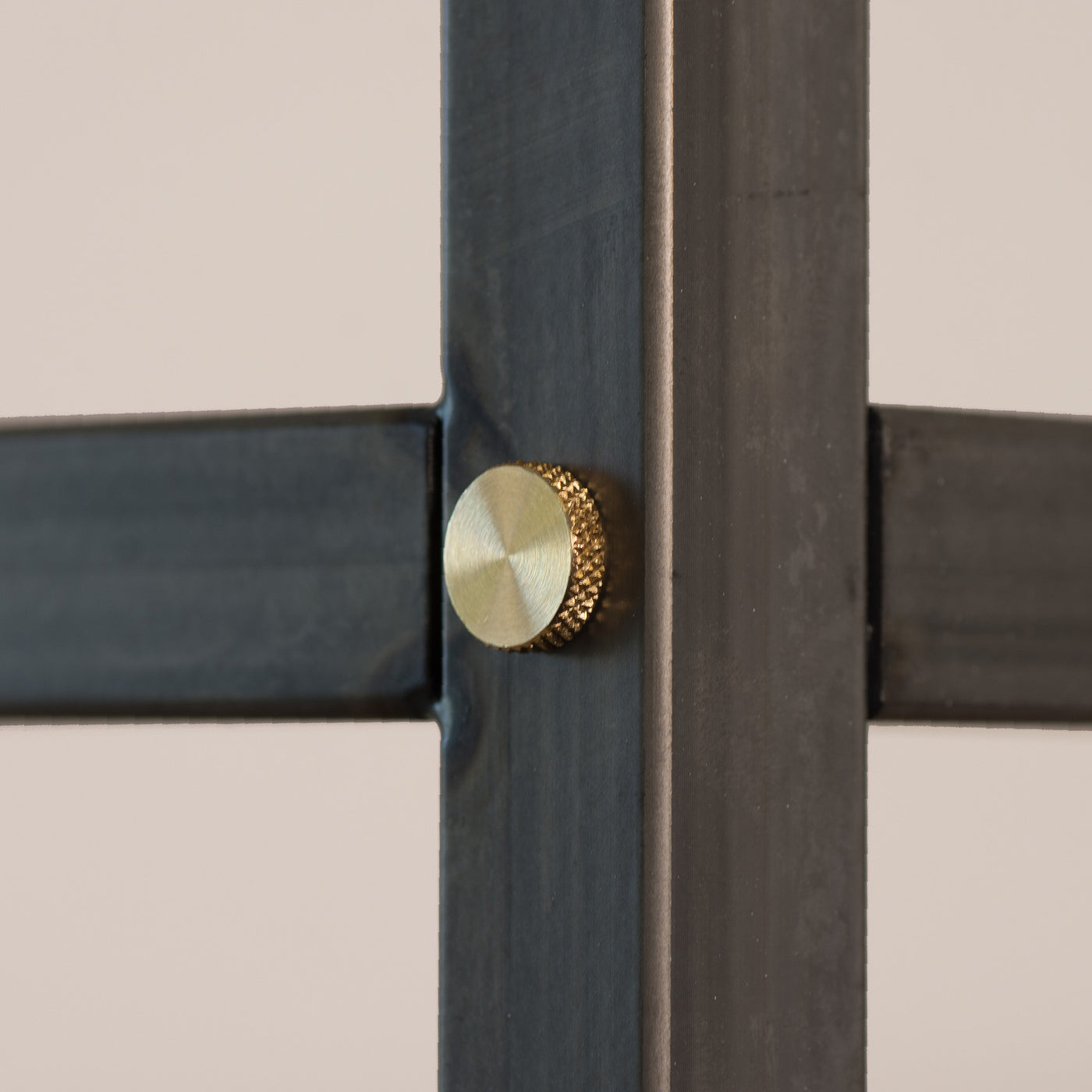 The 'Click' Together Connection
Our framework is a tool-less assembly, thanks to our patent pending connection system, it can be completed with only a thumb! Simply push one of our beautiful knurled edge connection pins into the hole in the ladder, push the rail onto the pin until you hear a 'click'. Secure by pushing the pin clip into the rail, (again) until you hear a 'click'!
The connection is almost as easy to dissemble. Use a flat headed screwdriver to prise out the pin clip. Then simply, hold the ladder in one hand and the rail in the other to pull them apart.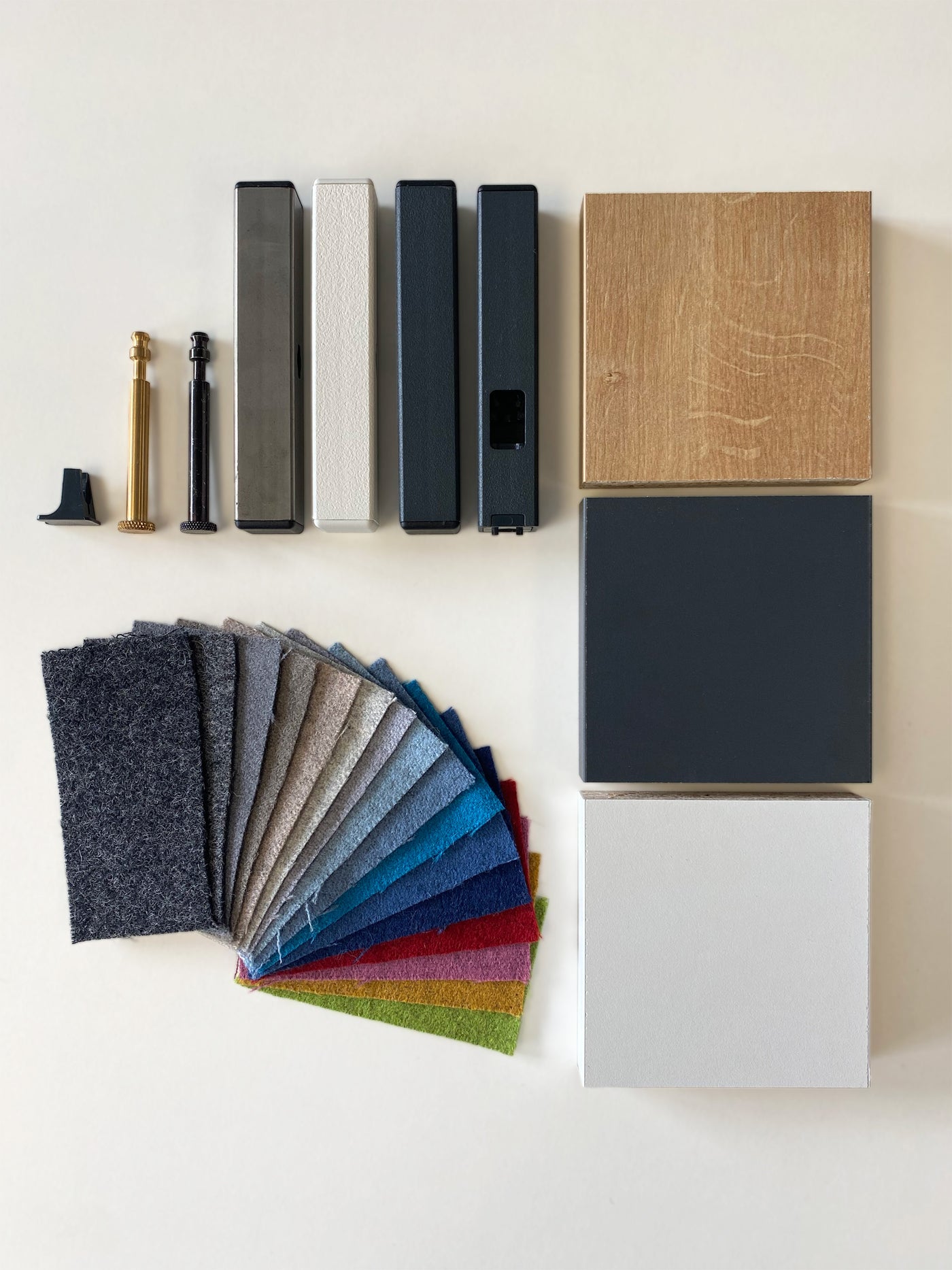 The Materials
Shelved lets you find the right match for your décor. Make you furniture entirely your own by selecting the material finishes that suit you! Start by choosing from one of our three contemporary frame finishes - the crisp Scandi white, the
industrial raw steel, or the refined anthracite.  Additionally, we provide three panel finishes: Graphite, White, or Oak. If you desire to infuse your design with a touch of colour, you can incorporate fabric infill panels available in a wide array of vibrant hues. Finally, complete your creation by choosing between our two signature connection end pins: either the solid brass or the black steel.
The decision is entirely in your hands.