Modern sideboards designed around your home
Explore our selection of modular bespoke sideboards that feature sleek contemporary designs, specifically crafted to maximise your storage space.
Choose from our assortment of modern, trendy sideboards available in various colours and materials, including wooden options, as well as both white and graphite grey designs, all of which can be tailored to suit your specific requirements.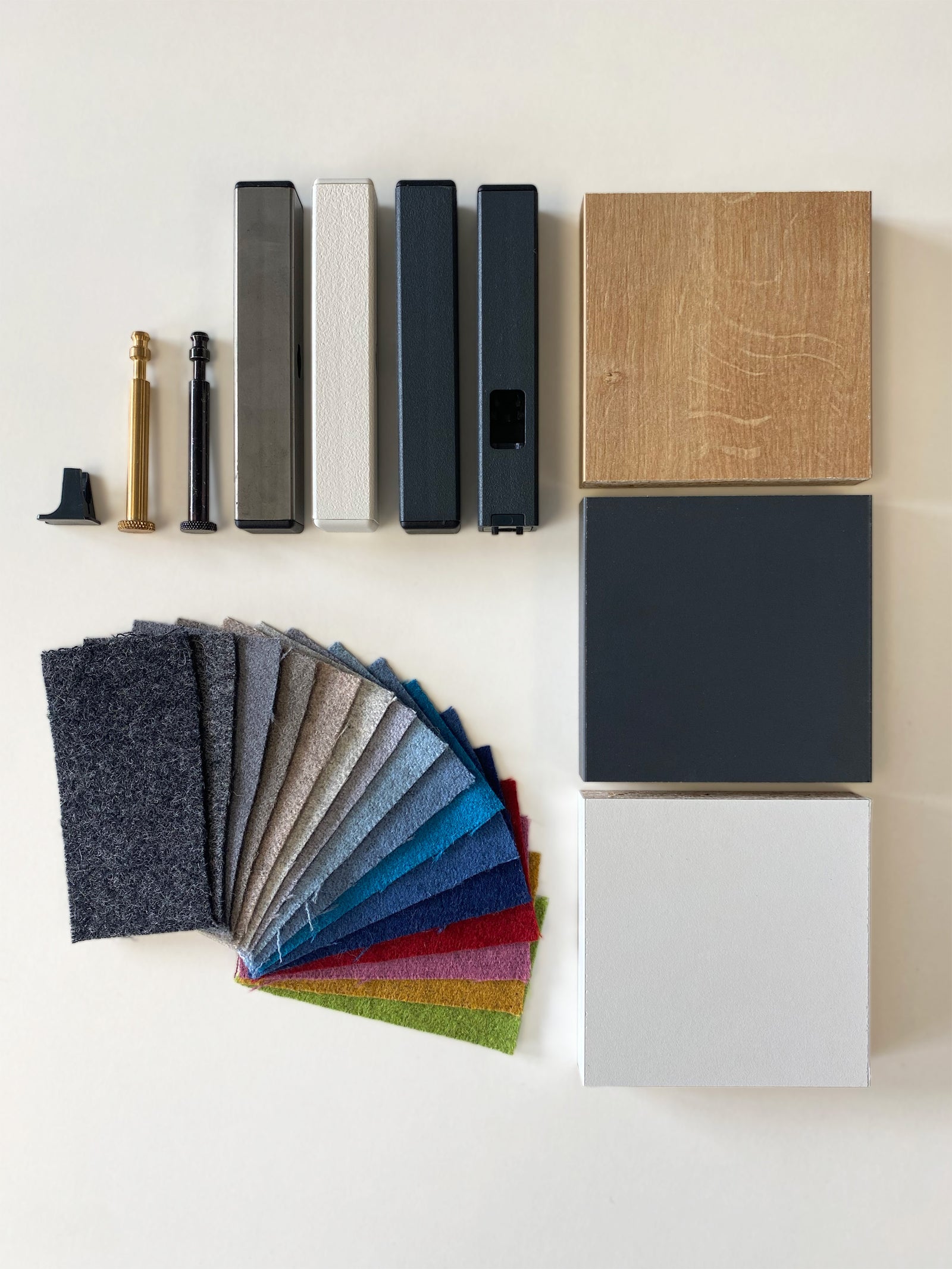 Find your finish
Nothing ties a room together quite like the perfect colour scheme. The Shelved modular furniture system lets you find the right colours and finishes for your space with ease. Want a dark anthracite sideboard? Maybe something with a crisp white finish? What about some industrial clear coat? Shelved lets you find the right match for your décor. Simply choose from our
Anthracite, White, or Clear Coat framework, and complement it with Graphite, White, or Oak finish panels. The choice is yours.
Want to see and feel our materials up close? Order our
material sample swatches.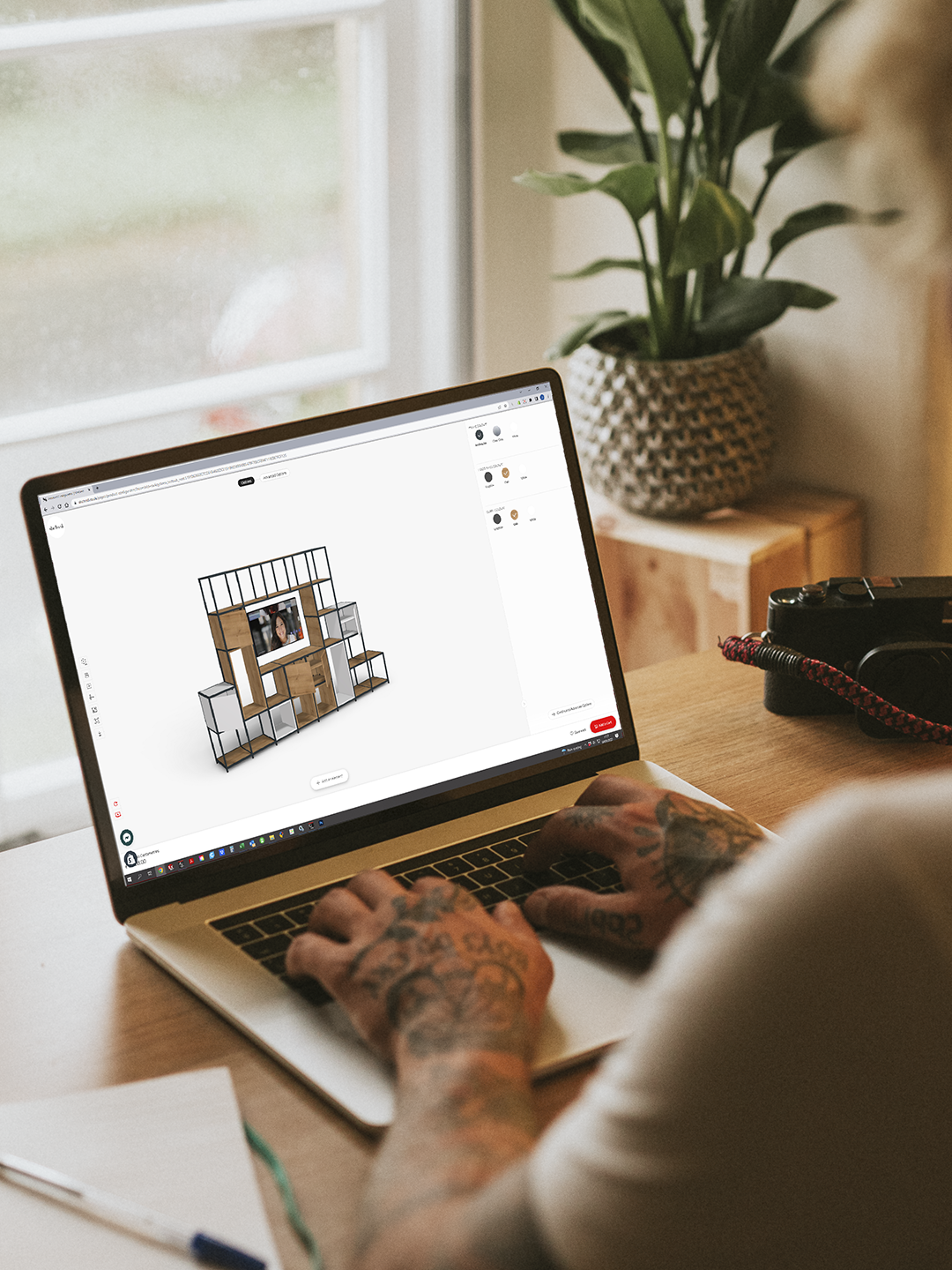 Make your mark
Customisability isn't all just about colour choice. Shelved lets you take things even further. We build our modular furniture system to give you complete creative control over the look and functionality of your storage and shelving. The modular nature of the system lets you add or remove modules as you please. You can even change the position of existing modules if you want. It's entirely down to you. And you don't even have to wait until it's in your home to get creative… Our clever 3D configurator lets you design your own custom piece of furniture in a virtual space, letting you build bespoke
furniture with complete freedom in a matter of minutes.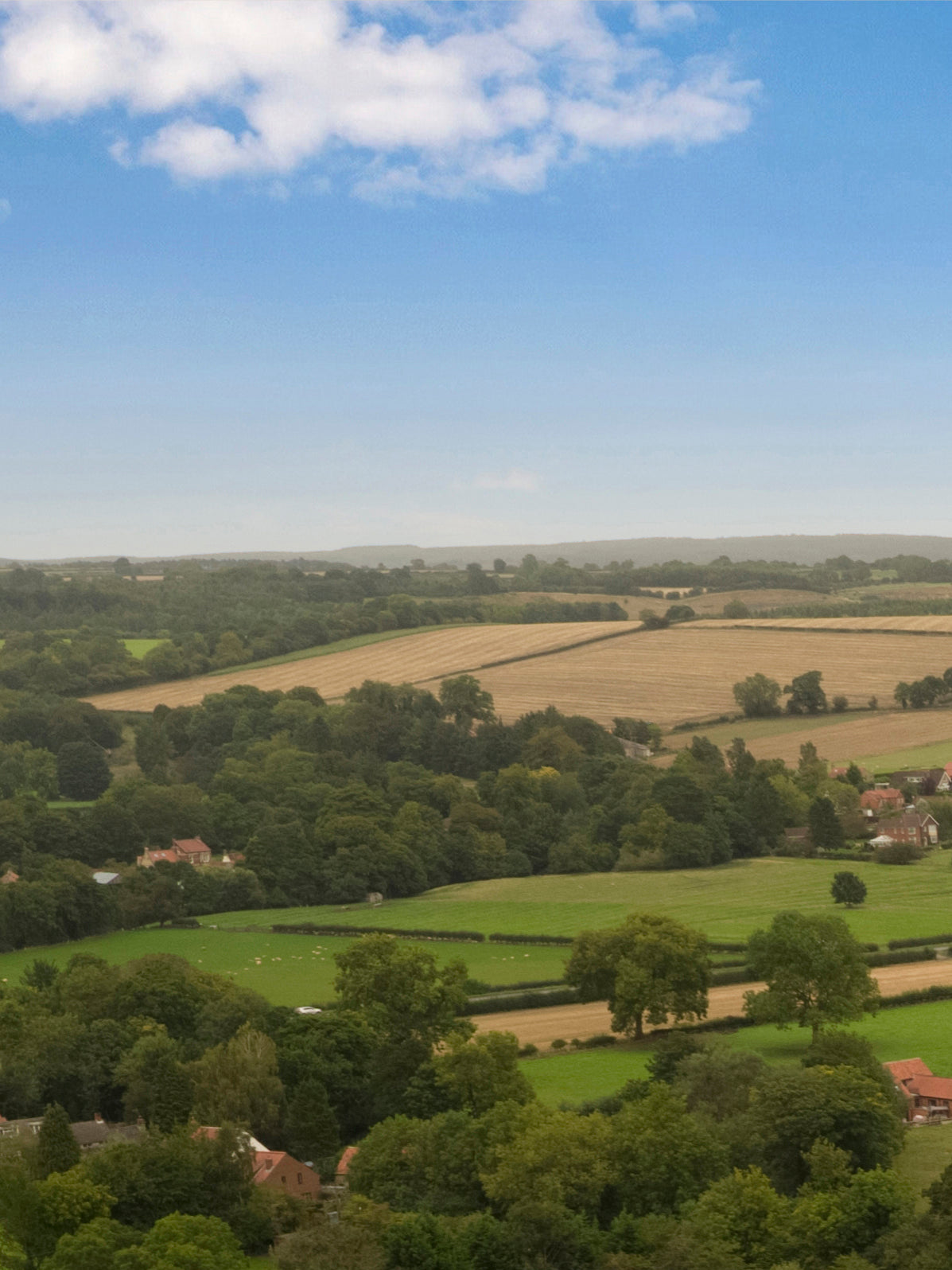 Stylish and sustainable
We take responsible manufacturing seriously. By that, we mean that not only have we designed and created a modular furniture system that's built to last you for years and years without ending up in a landfill site, but we also take a sustainable approach to everything we do. We use 55% recycled content steel to create the framework of all Shelved modular furniture. And when it comes to packaging, more than 95% of it is made from recycled materials whilst we limit the use of plastics wherever we can. This, combined with the clever modular nature of our furniture, means you can put your confidence in the fact that your furniture puts your planet, as well as your needs, firmly in first place.