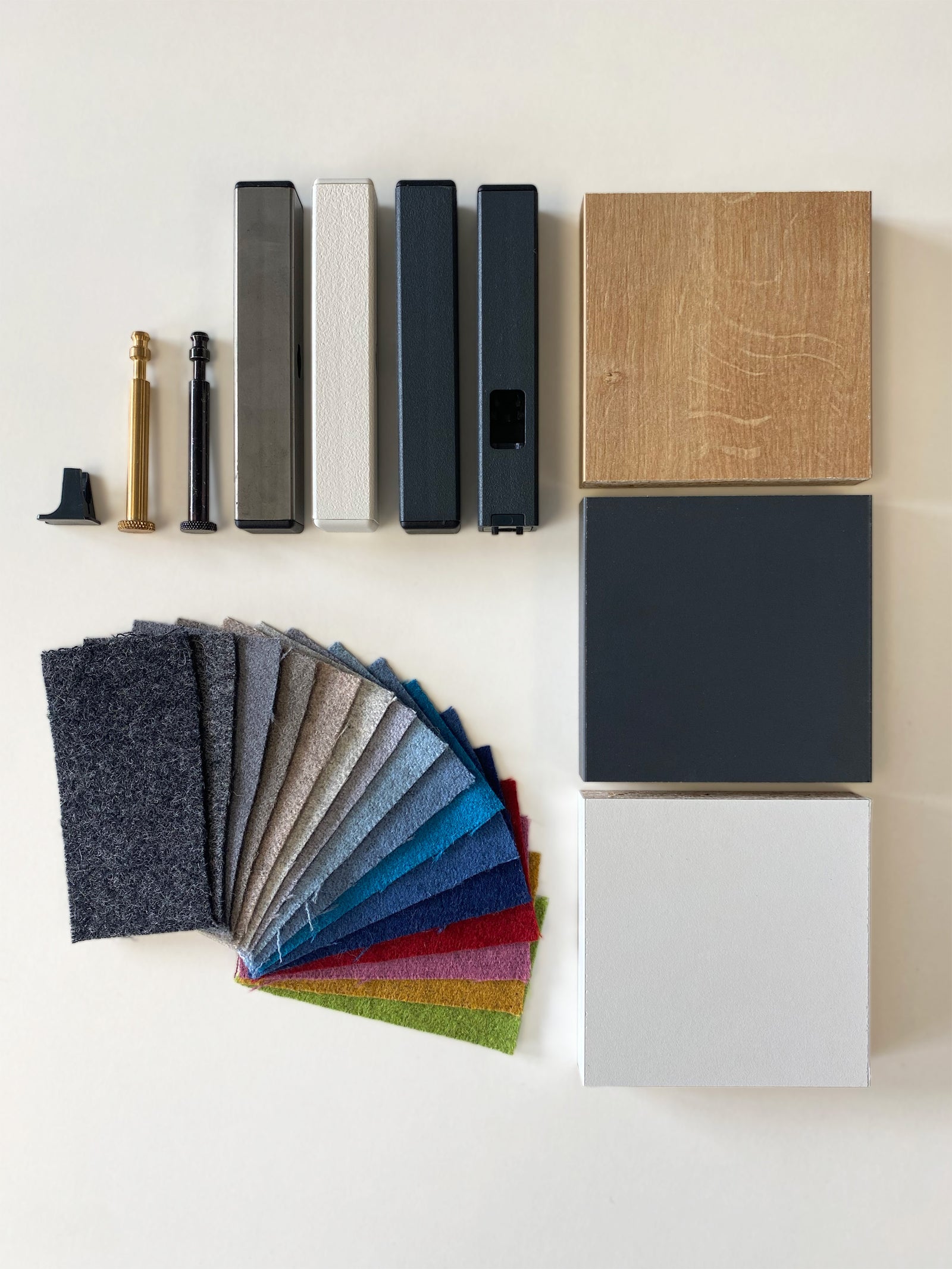 The Style You Want
Finding the perfect style for your home is just as important as maximising the functional nature of the things you put in it, Shelved is a modular furniture system that prioritises both. With a wide variety of finish options available alongside the unique and distinctive design of the Shelved system, you can get the look and style you want in your home with easy. Our steel framework is available in crisp White, contemporary Anthracite, and industrial Clear Coat. You can mix and match your framework finish with our Graphite, White, or Oak panel finishes too, letting you find the perfect combination for your home.
Want to see and feel our materials up close? Order our
material sample swatches.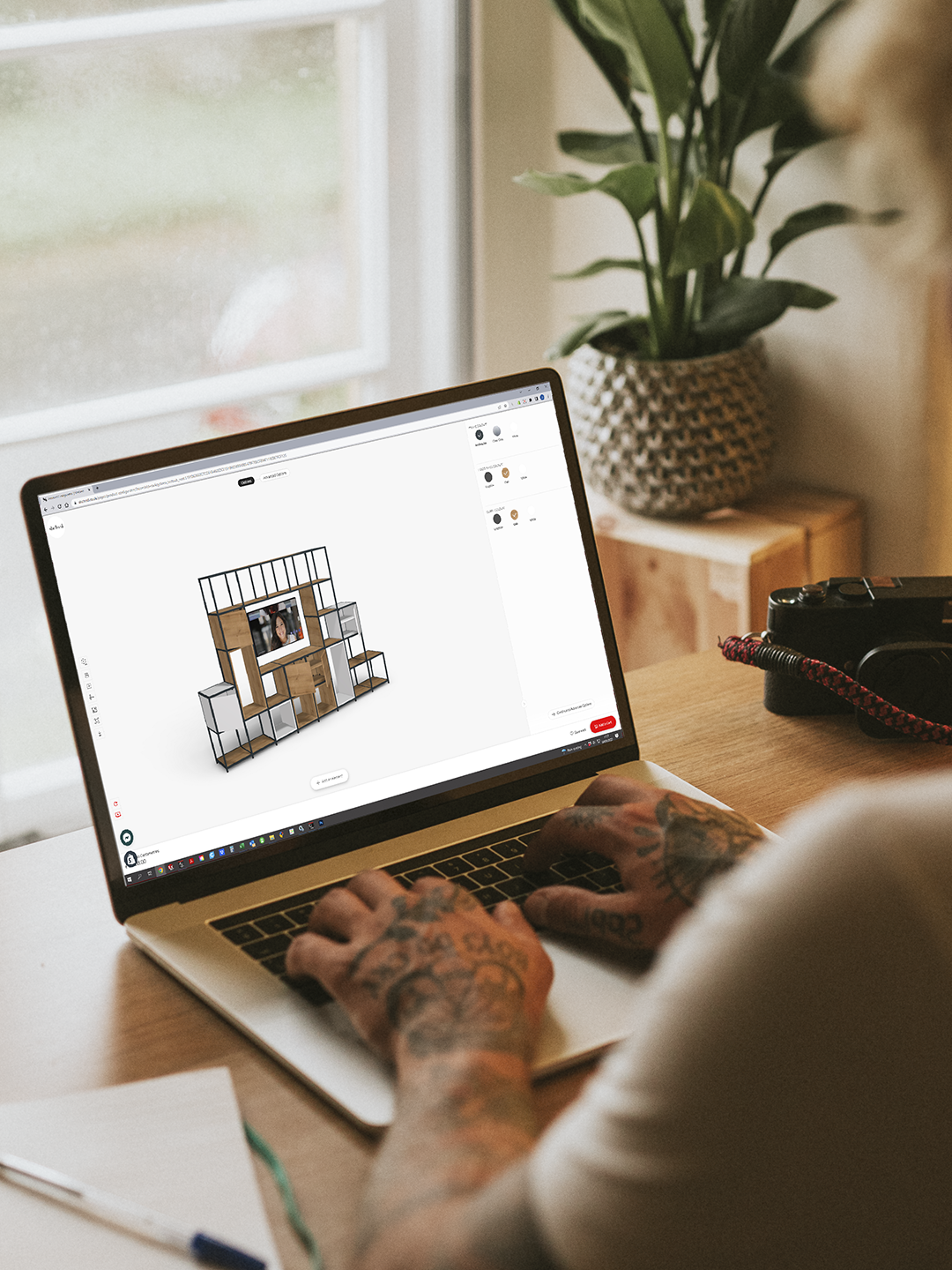 Custom Creations
Always wanted your very own bespoke furniture design? With Shelved, it's never been easier. Our modular furniture system puts your personality and customisation at the heart of it. As well as the colour and material options available across the entire system, you can create furniture that's designed around your exact needs. Simply start by altering one of our existing configurations from our collections, or create something entirely new from scratch. You can design your own custom piece of furniture in our clever and intuitive 3D configurator.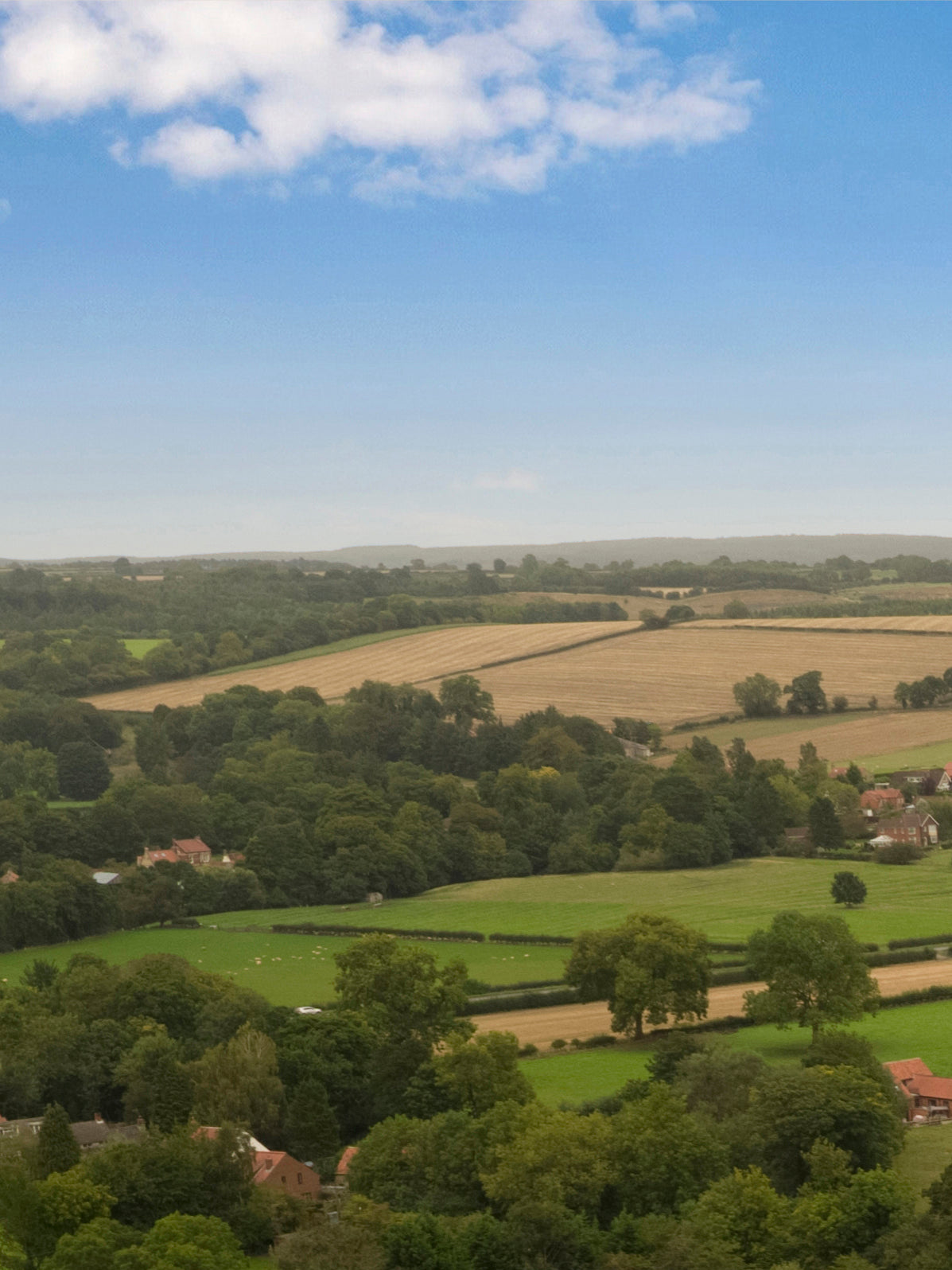 Sustainable design, sustainably made
We understand the importance of doing what we can to put our planet first. That's why the Shelved modular furniture system is designed with sustainability and superior durability as a top priority. We ensure that we can give you the best quality furniture that's designed and built to last, all directly from ourselves. The steel we use for the framework provides exceptional long-term durability, and we use 55% recycled content steel with the aim of increasing this percentage every single year.We take a sustainable approach with our packaging too, with over 95% of it being made from recycled materials and limiting the use of plastics where we can. Shelved is a furniture system that's made to last – the robust design and modular nature means it can grow and evolve alongside you and your life.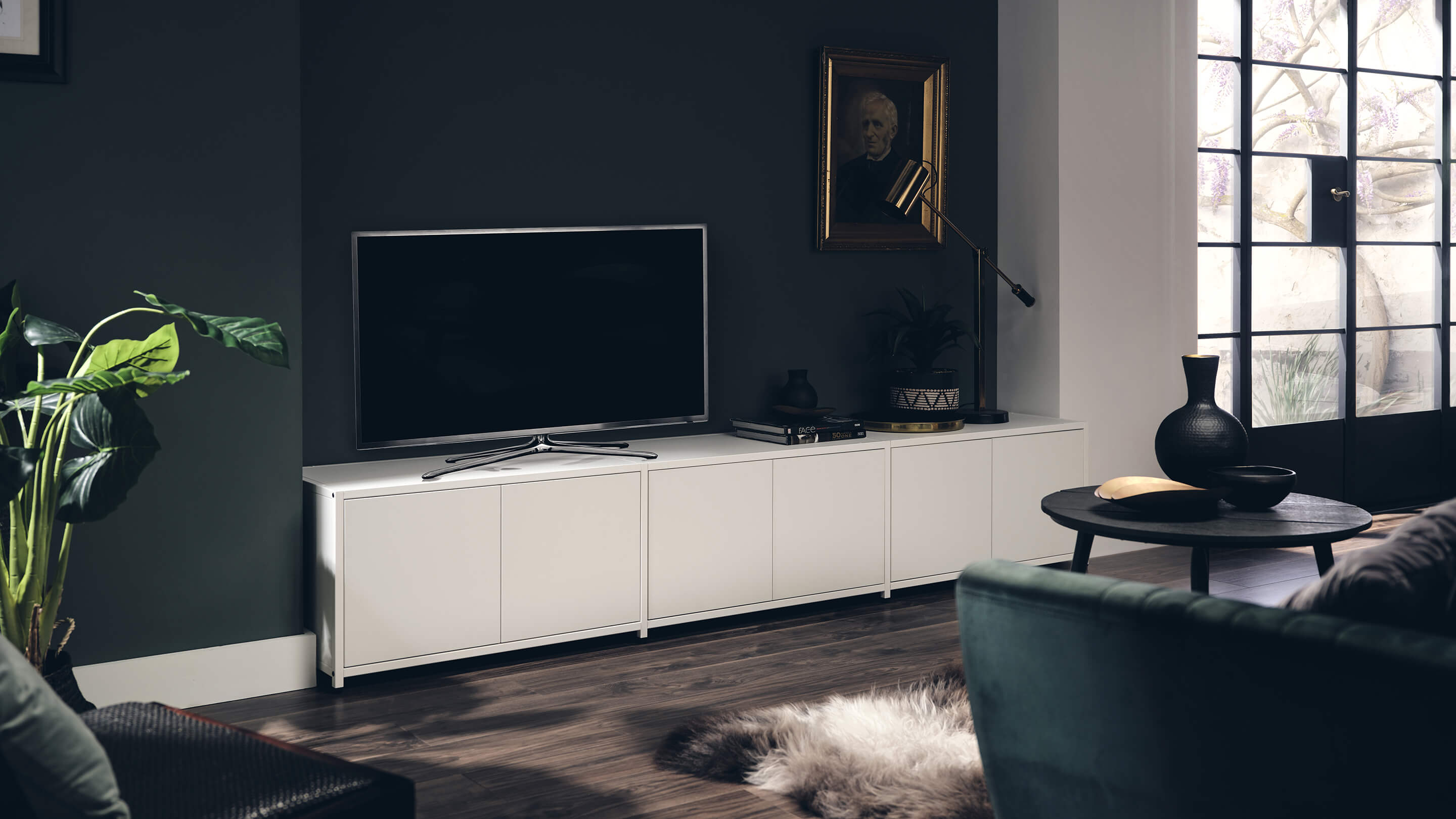 Modular furniture, created by us, and empowered by you.
All Products
We believe that there really is no 'one-size-fits-all' solution when it comes to creating the perfect space, especially when it comes to your own unique personality. So here at Shelved, we give you the freedom and flexibility to build modular furniture that fits around your exact needs.

We create British-made, configurable furniture that gives you almost infinite possibilities for any room or situation you can think of. From kitchens and offices, to living rooms, garages, bedrooms and more. Our furniture can create beautiful contemporary room dividers, freestanding bookshelves, fully integrated feature walls, complete TV and media stand systems, flexible and adaptable vinyl storage, and so much more. All from our collection of modular components and parts. The possibilities are endless.

We design and manufacture each and every part of the Shelved modular furniture system in the heart of North Yorkshire. This means that we guarantee that you're getting the best possible quality for the best possible price. Straight from the source, we simply provide you with everything you need directly for complete peace of mind. We'll even, in most cases, deliver your order to your doorstep for free (See exceptions)!

We've got a wide range of modular furniture configurations available for a variety of different uses, but if you are struggling to find exactly what you're looking for, our 3D product configurator can help. It's easy to use, and you can create the perfect piece of furniture for you in minutes. Simply customise one of our existing products or build your own entirely unique creation. It's all down to you and your imagination.