Room divider shelves to transform your space
Transform your space with shelved room dividers for the ultimate statement piece. Our large shelving units boast compelling asymmetric openings, eye-catching height variations and attractive cubby boxes to hide clutter. A large shelving unit can also double as a room divider, helping you create zones in a larger room to maximise your floor space.
Frame your favourite possessions with contemporary feature shelving. A large shelving unit in the right space can give you more room to work with – perfect for those spontaneous sleepovers, working zones, or to create dining room space.
Accessories to bring your unit to life
Meet the Modules
Planter Boxes
There's nothing quite like a little added touch of nature.
Our planter box modules are purpose built to fit directly into the Shelved framework and come complete with liners, letting you add and maintain a diverse variety of plants within your Shelved modular furniture.
Cubby Boxes
Want to add that extra flair to your Shelved modular furniture? Our cubby box modules are exactly what you need… We make boxes to fit both square and rectangular openings, giving you the option to create a unique appearance to frame your most prized possessions.
Fabric Panels
Adding the right panels to your Shelved modular furniture system is the perfect finishing touch. We create and stock panels in a variety of finishes, including fabric. We also make pinnable panels that give you the ideal place to keep photos, notes, and important documents.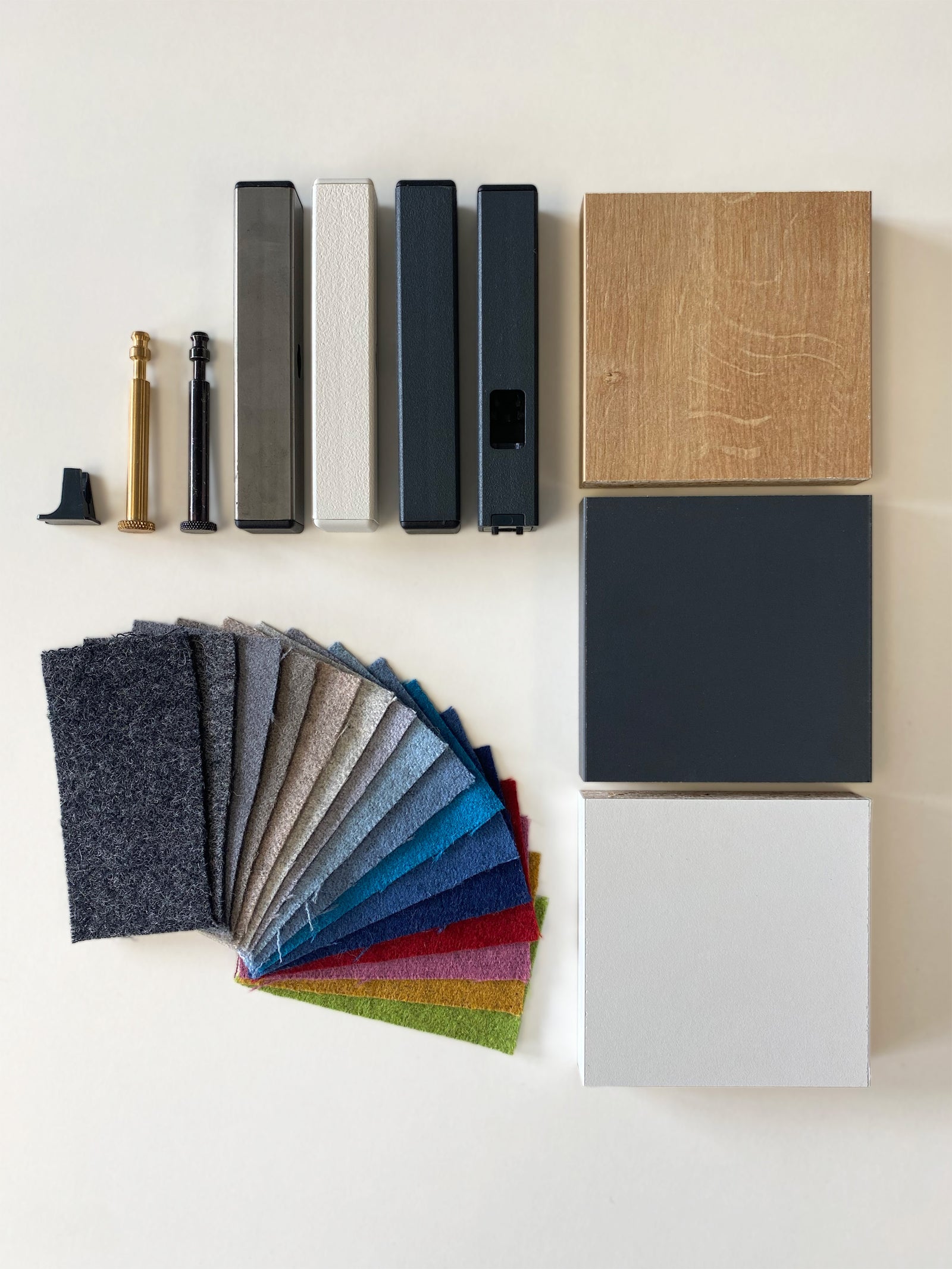 Your Style, your way
When it comes to making your home your own, the design and aesthetics of your furniture plays a huge role. That's why we give you the option to create your own piece that matches your vision when it comes to making your home look the way you want it to. Whether you're matching your existing décor or creating a new look, the Shelved modular furniture system lets you choose the perfect combination of framework and panel finishes. Choose from Anthracite, White, or Clear Coat framework, and Graphite, White, or Oak panels. Mix and match, and make your furniture your own.
Want to see and feel our materials up close? Order our
material sample swatches.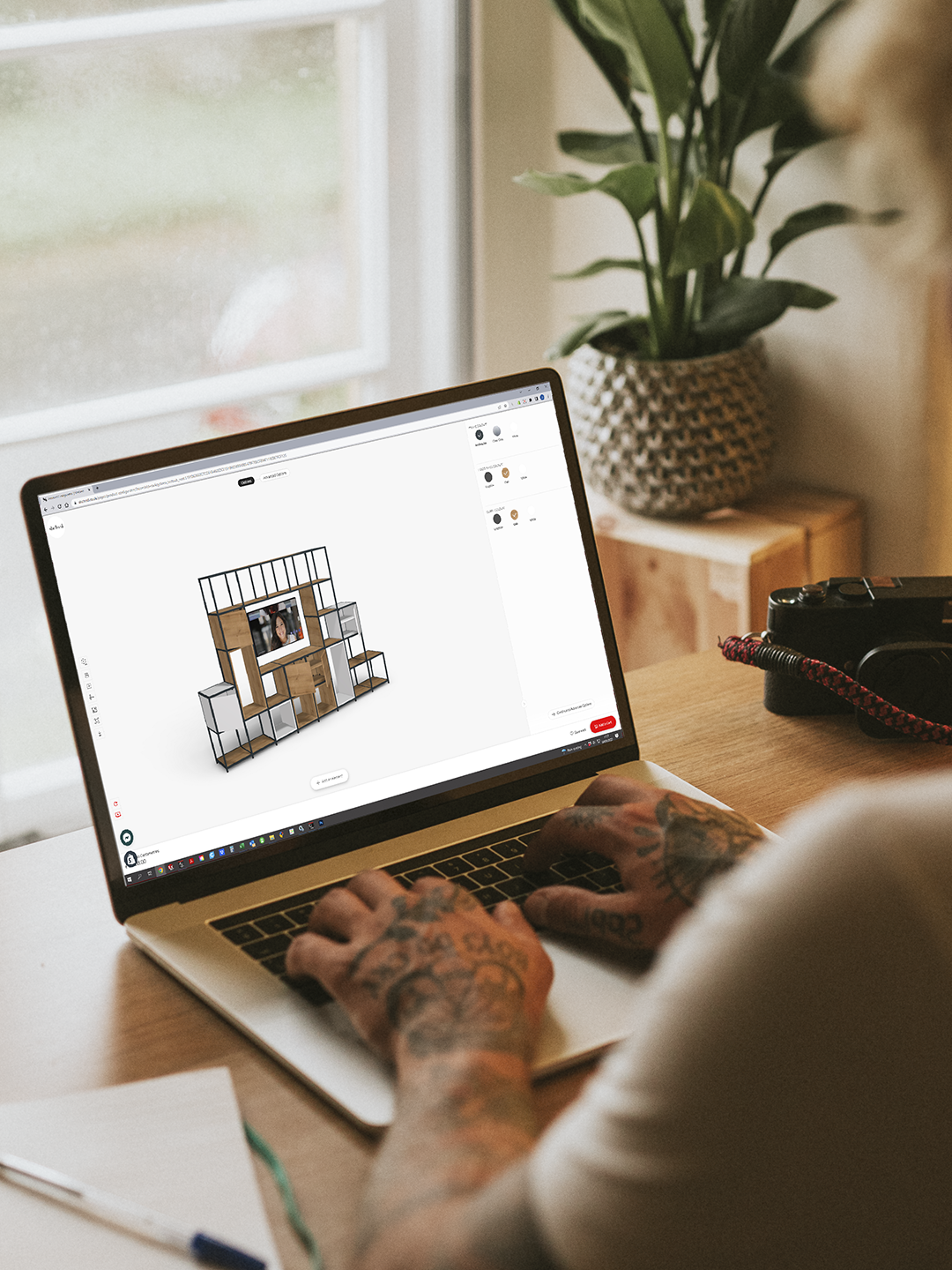 Let your creativity flourish
Shelved modular furniture doesn't leave you bound by the limitations of traditional furniture. You're free to create the furniture you want with the functionality and style you desire. Because of the system's modular nature, you have the freedom to create an entirely bespoke piece of furniture without the downsides of conventional bespoke solutions. To get started, simply choose one of our existing configurations from our modular furniture collections and transform it into something that fits your exact needs. But if you want to go all out, you can design your own custom piece of furniture from scratch too. It's all done in our clever and intuitive 3D configurator.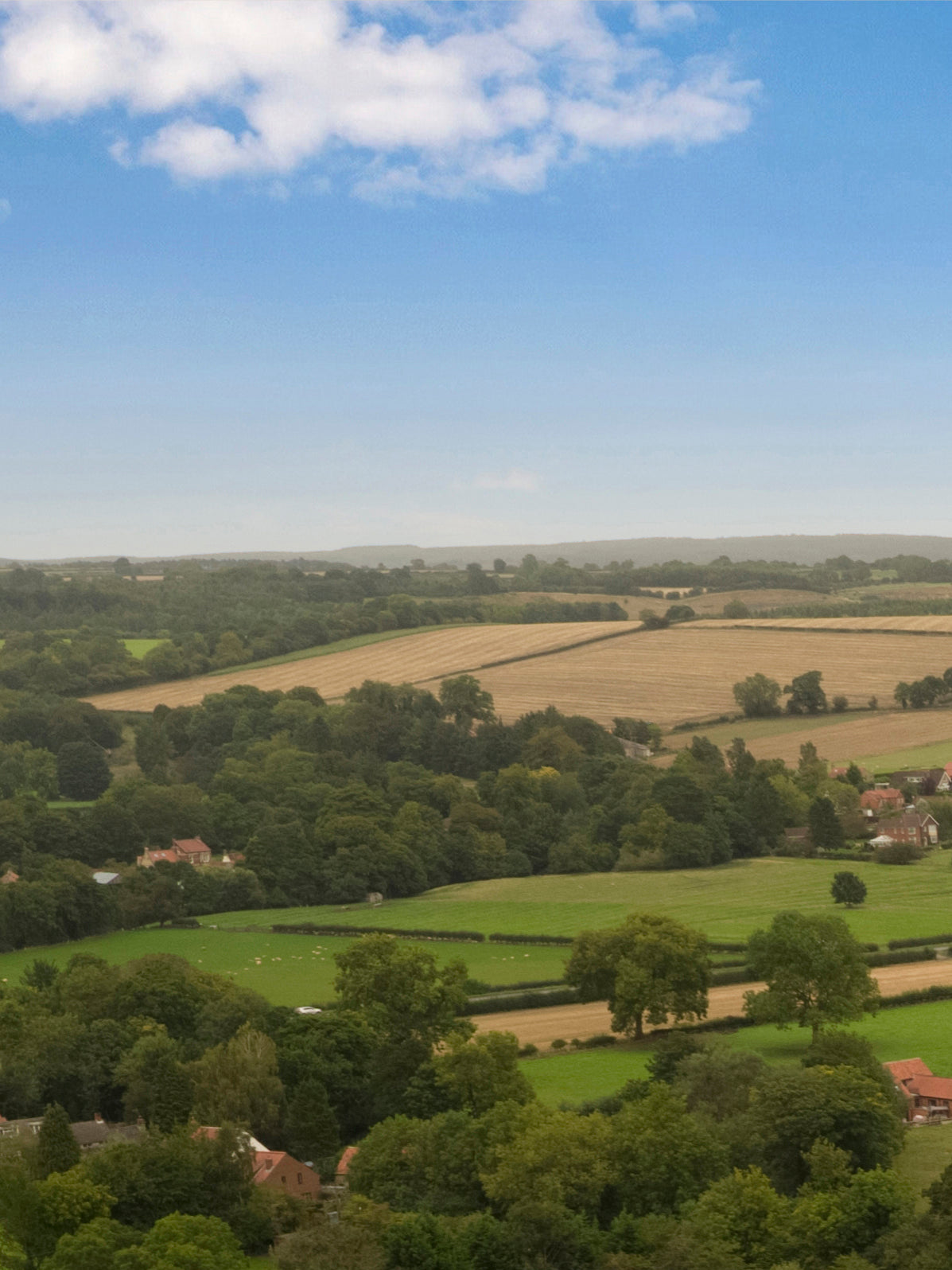 Sustainability meets style
Don't just settle for a life of disposable furniture that
not only makes you spend more money in the long run, but also ends up becoming a part of the severe environmental problem we all face every day. Shelved is a furniture system designed to last, and we make sustainability a top priority without sacrificing durability or style. The Shelved framework is crafted from 55% recycled content steel, giving you both exceptional durability whilst being environmentally conscious too. We aim to increase that percentage every single
year. We also make more than 95% of our packing from recycled materials, whilst limiting the use of plastics where we can. This, combined with the fact that
Shelved is furniture designed and built to last, means you can kit out your home with confidence.