Designing Your Own Bespoke Furniture...
Ever felt like creating your own bespoke furniture designs is a concept that's completely out of the question? Well, generally, it's a pretty difficult and complex task. But not with Shelved.
Our clever 3D configurator has been created to put you in control. The Shelved configurator lets you create your very own furniture designs in a matter of minutes. It works by using the intuitive nature of our modular furniture system, allowing you to build a virtual representation using the Shelved framework and modules in a configuration and layout of your choice.
Designing your own furniture has never been easier or more accessible, and like we mentioned above, you can create something incredible in just a few short minutes. You have complete control over the size, shape, symmetry, finish, materials, and modules – all you need to do is put everything together in a virtual space and make adjustments as you see fit. Everything can be done in a virtual recreation of the size of your planned home space too, so you know you'll be able to create a piece of furniture that's the right size.
To get started, simply choose one of our existing furniture configurations from our online collection, or jump straight in and create something entirely different from scratch. The choice is yours.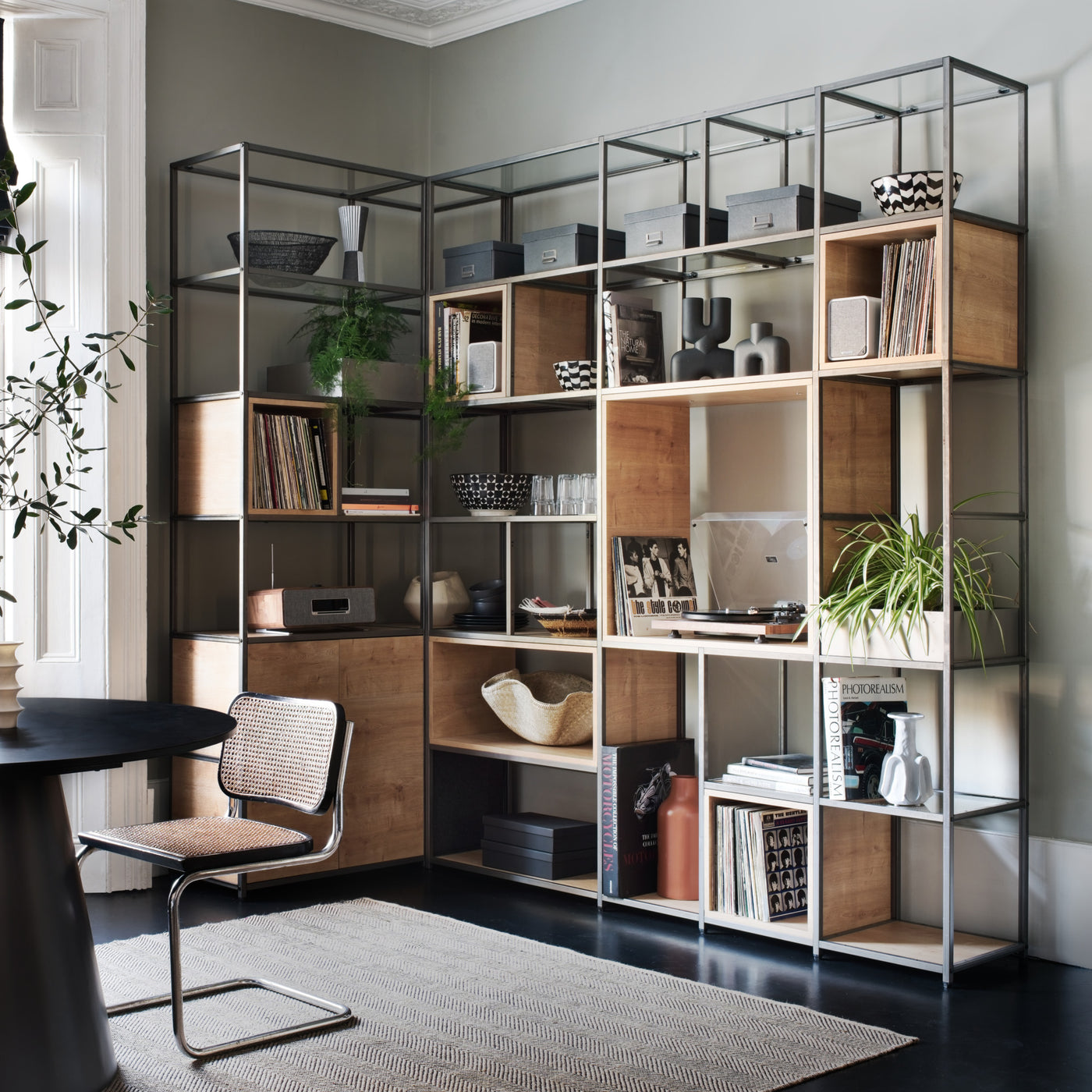 What is the configurator?
The Shelved Product Configurator is a game-changer for anyone seeking tailored modular storage furniture. Its intuitive and easy-to-use interface empowers customers to design their own furniture effortlessly. By customizing every aspect, from dimensions to materials, you can create a storage solution that not only fits your space but also reflects your personal style.
Don't settle for mass-produced options that don't quite meet your needs. Experience the joy of owning furniture that is designed by you, for you.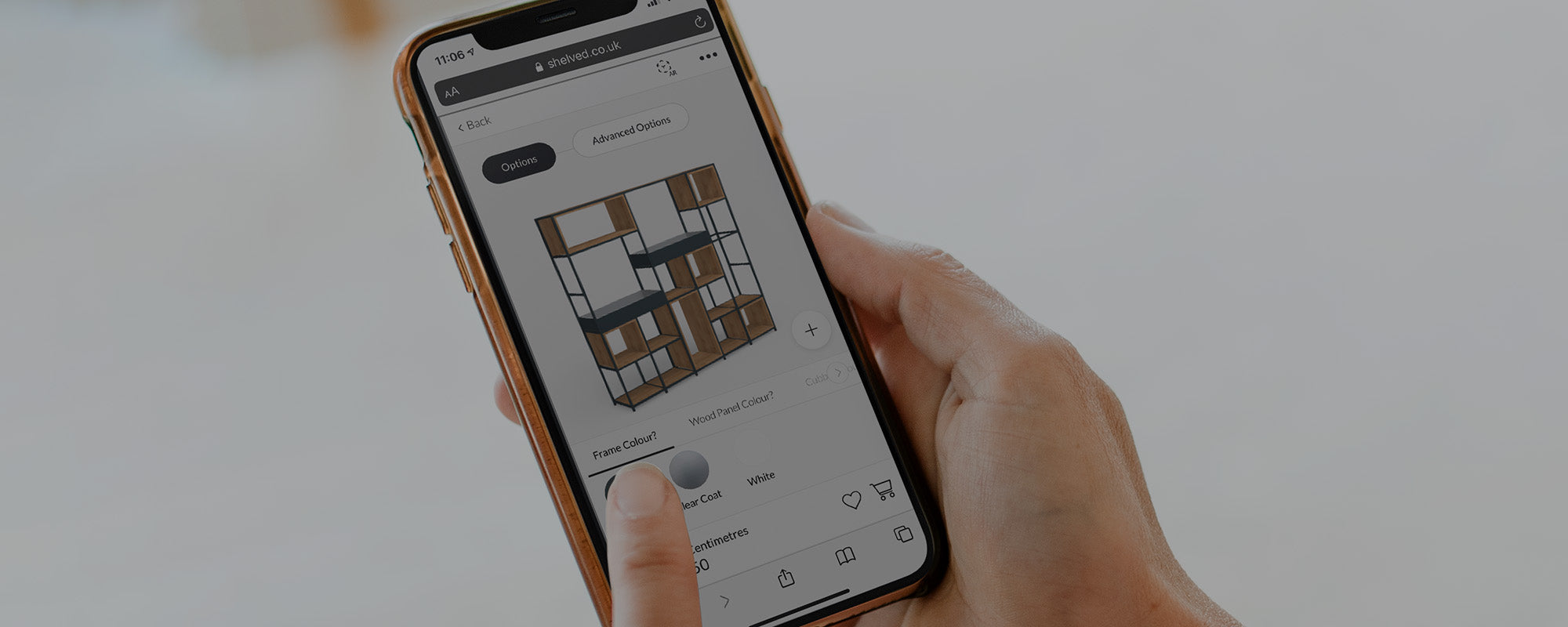 See the configurator in action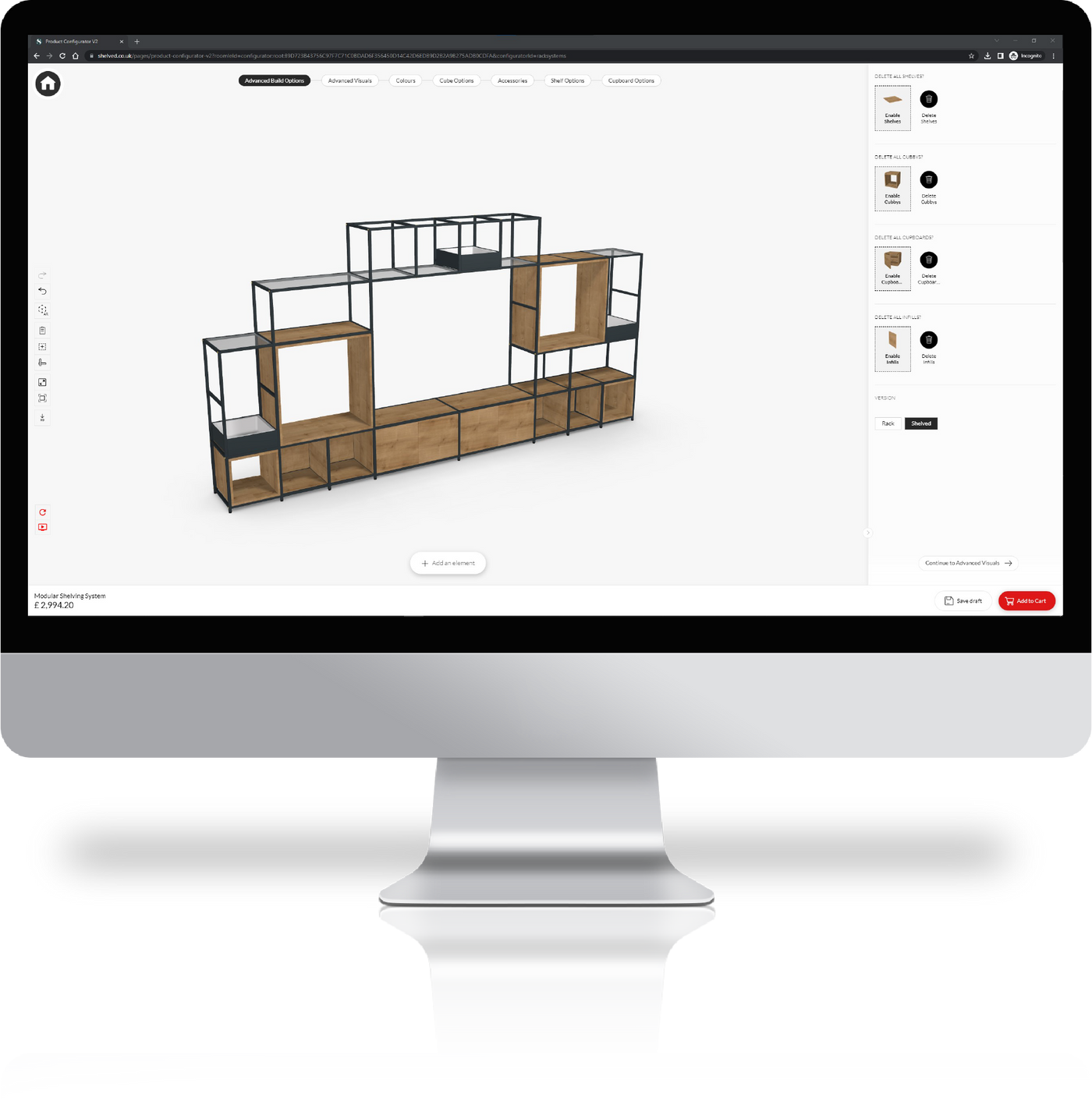 How to Videos
NEED A HELPING HAND?
If you'd like some assistance or you're struggling to get to grips with the product configurator, please click the button below to view our helpful 'how to' configurator videos.
Get Inspired
Bespoke Customer Configurations