Our custom cabinets are designed with flexibility in mind.
Fitted around you and your home, a Shelved modular cabinet can adapt for any room – from glassware to shoe cabinets, the modular design system means you can pick and choose depending on your storage needs.
A modular cabinet even makes an excellent room divider, we recommend the Brandsby if you'd like to make one room two. Or, for the maximum amount of storage, the Salton tall double cabinet design features cubby boxes to hide those secret messes. Discover the full collection below.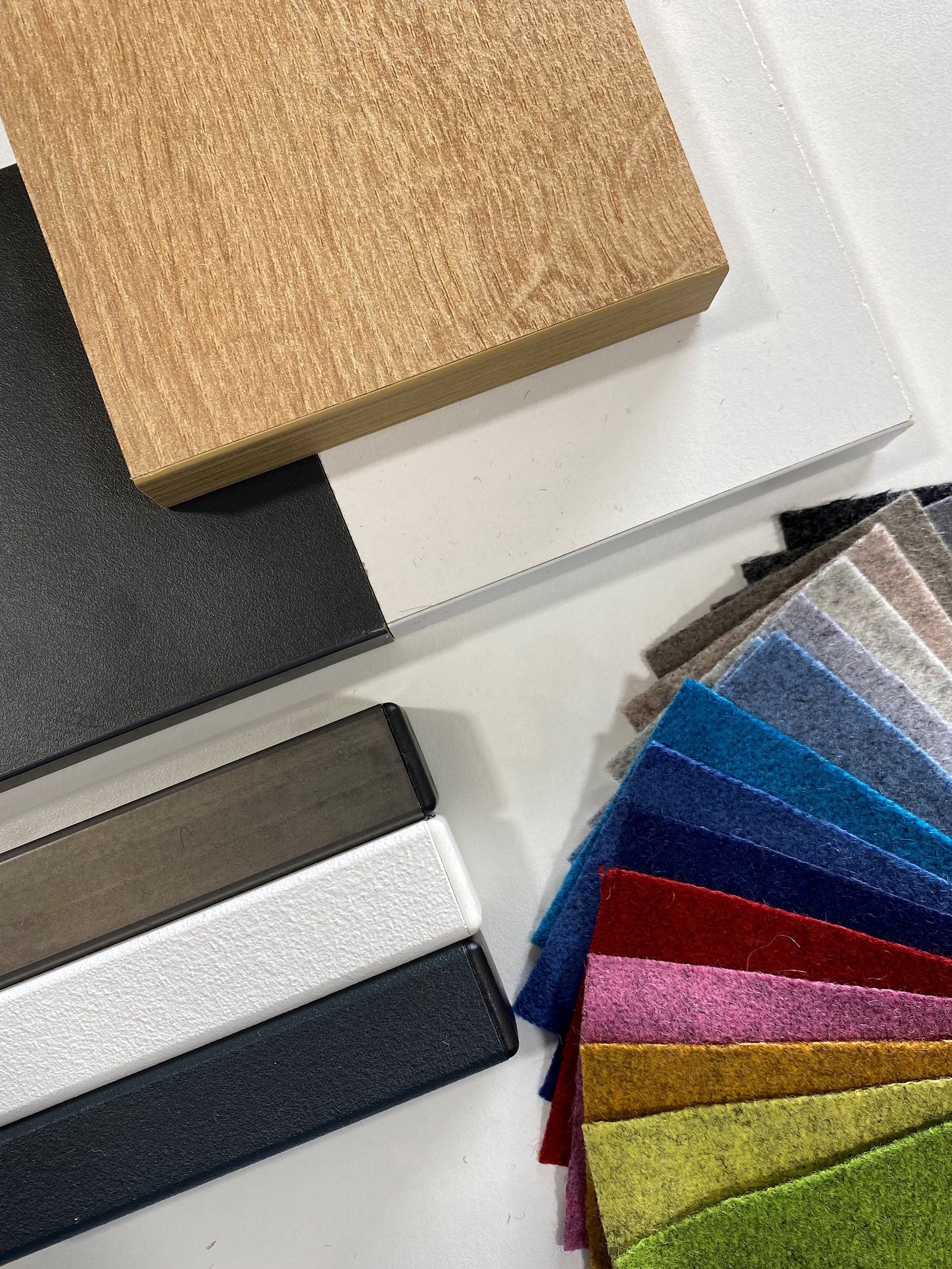 Do décor your way
You've dedicated countless hours to creating a home that looks the way you want it to, whether that's been physically creating that space in your property, or dreaming up the perfect look in your mind. That's why the Shelved modular furniture system is designed to put you in control of the look and feel of your storage. Our steel framework is available in White, Anthracite, and Clear Coat, whilst a choice of different panel finishes including Graphite, White, and Oak, give you a range of choices to create the ideal look foryour space.
Want to see and feel our materials up close? Order our
material sample swatches.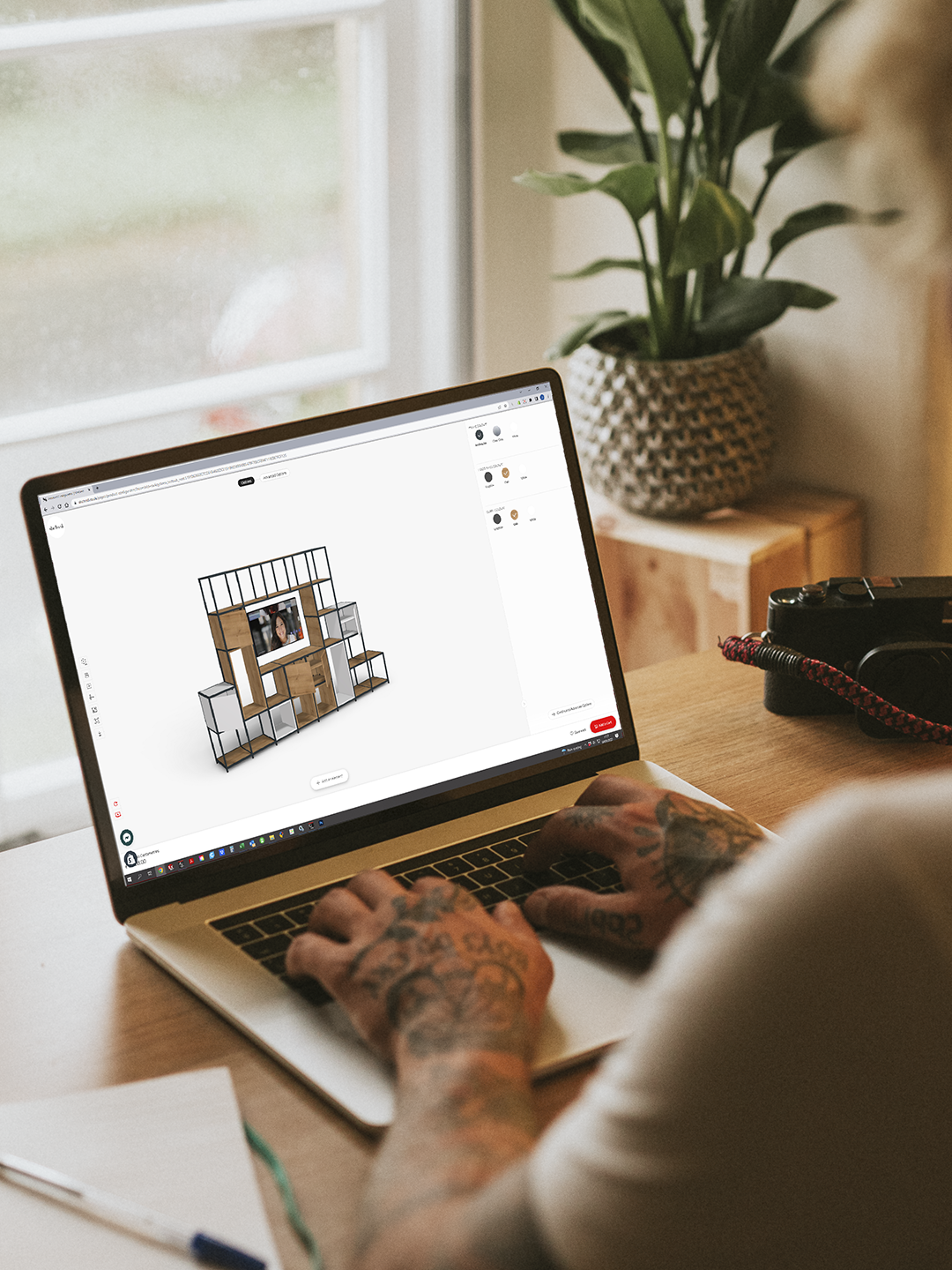 That personal touch
Customisation of the Shelved modular furniture system
doesn't stop at colours and finishes. Not by a long shot. Shelved furniture is made to be built around you and your exact needs, putting near-endless customisation at its very heart. By altering one of our existing configurations from our collections, be it a TV unit, vinyl storage unit, feature shelving unit, sideboard, or a home office desk and storage solution, you can adapt an existing design to create something entirely unique to you. You can also start completely from scratch, building a piece of modular furniture from the ground up to be exactly the way you want it to be. All you need to do is make use of our intuitive 3D configurator. Design your own custom piece of furniture with Shelved.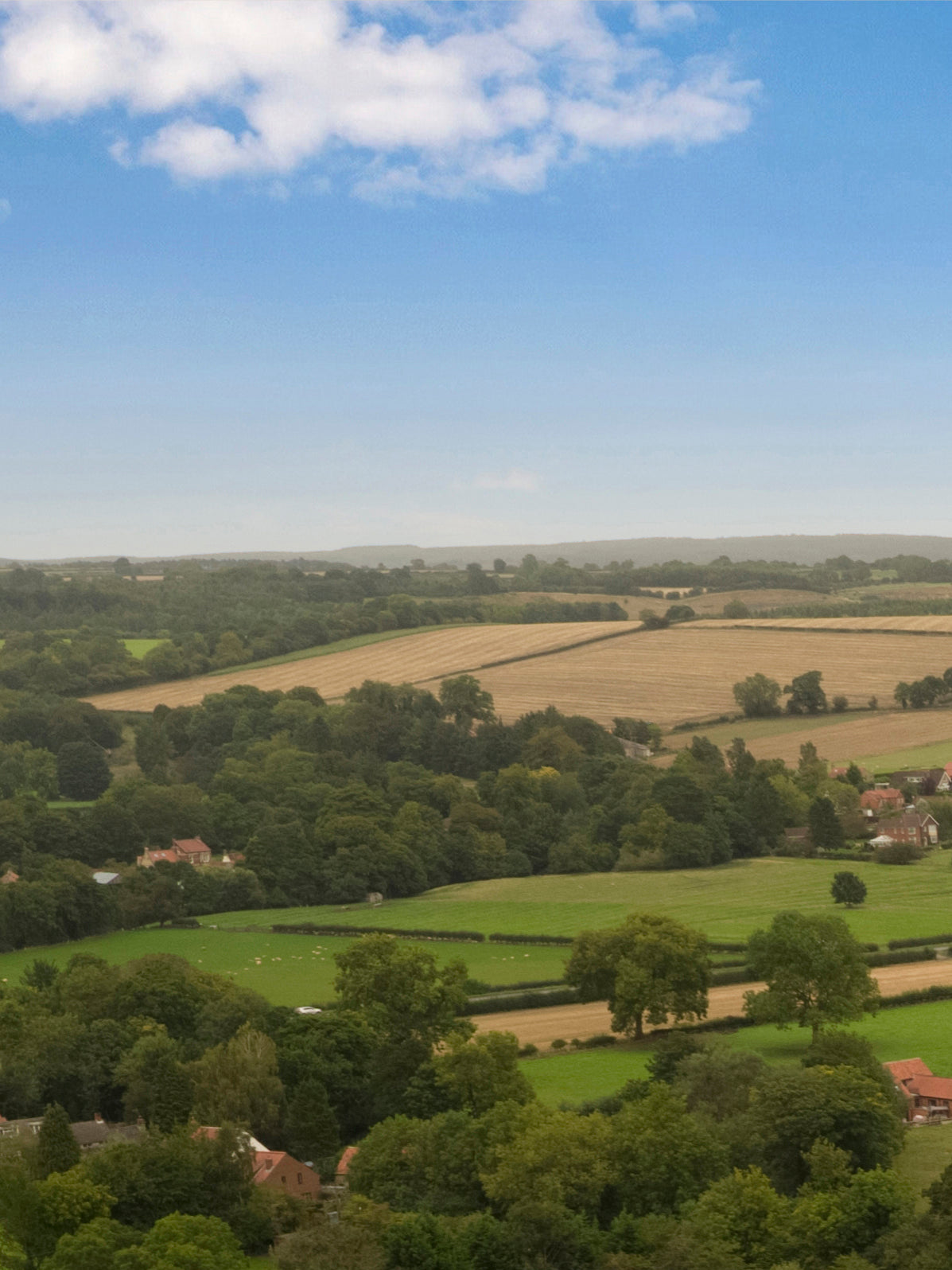 Sustainable and durable
We make furniture for today, and tomorrow. Because we don't just make the Shelved modular furniture system to provide you with timeless designs that will still look perfectly at home in years to come, we also ensure that we give you sustainably made, highly durable furniture that comes directly from us – the people who make it. The robust steel framework of the Shelved system is crafted from 55% recycled content steel, and we're constantly striving to increase this percentage every single year. So not only is our furniture extremely durable, it's also made with the environment in mind. We use this ethos with our packaging too, with more than 95% of our packaging being made from recycled materials and also limiting the use of plastics where we can. Alongside our sustainable manufacturing process, Shelved furniture is made to grow and evolve alongside you and your life.