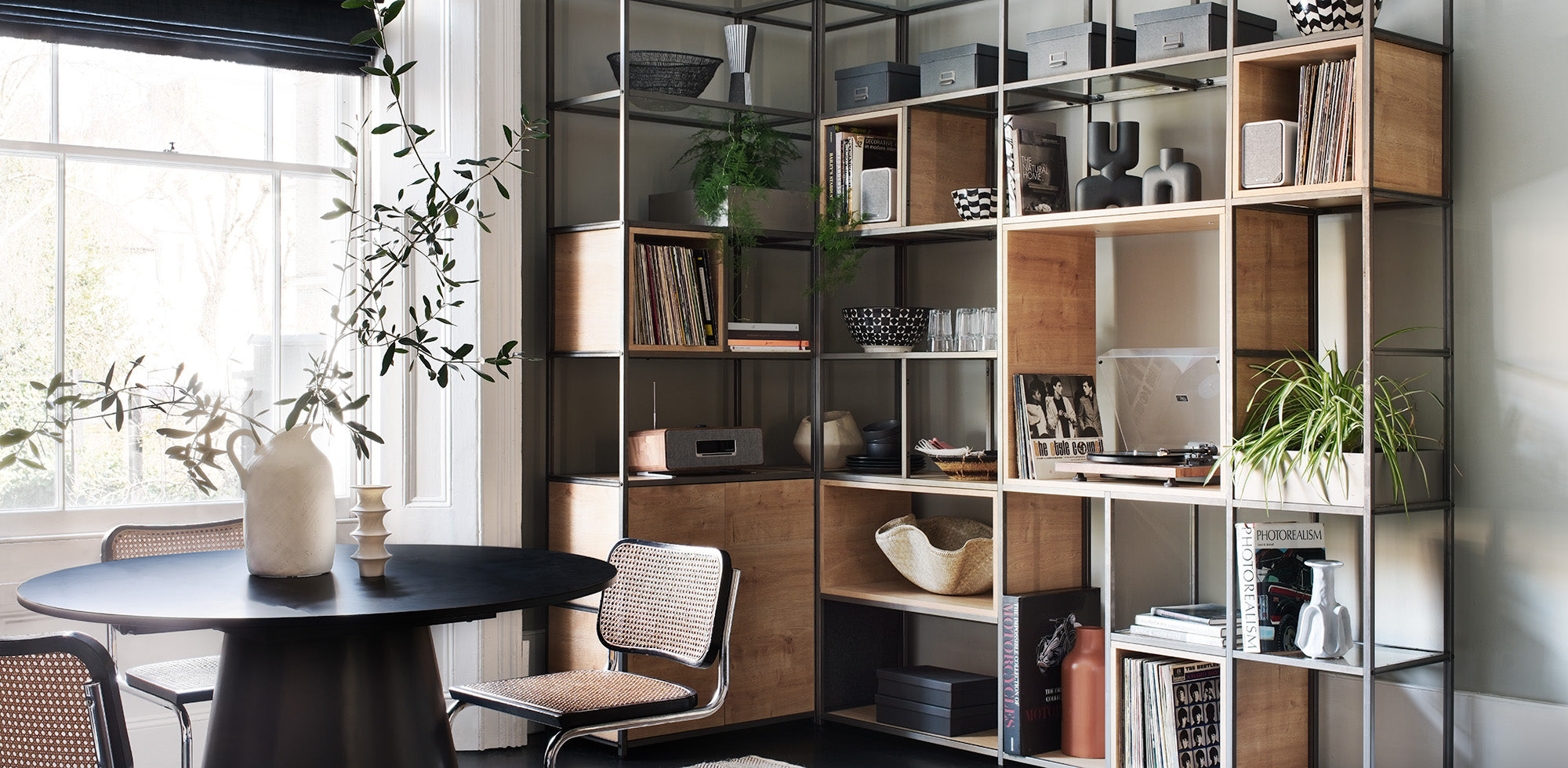 Modular furniture
created by us, and empowered by you.
Here at Shelved, we give you the freedom and flexibility to design modular storage furniture that fits around you and your home.
Our system of British-made, configurable furniture empowers you to design a solution for any room or space in your home. From kitchens and offices, to living rooms, garages, bedrooms and more. Our furniture can create beautiful contemporary room dividers, freestanding bookshelves, fully integrated feature walls, complete TV and media stand systems, flexible and adaptable vinyl storage, and so much more.
Shelved modular furniture systems are designed and manufactured by us, in the heart of North Yorkshire. This means that we guarantee that you're getting the best possible quality for the best possible price. We'll even deliver your order for free!
We have an extensive range of pre-designed, modular furniture configurations available for a variety of different uses. These are broken down into the collections shown above. But if you are struggling to find exactly what you're looking for, our 3D product configurator can help. It's easy to use, and you can create the perfect piece of furniture for you in minutes. Simply customise one of our existing products or build your own entirely unique creation. It's all down to you and your imagination.